Château Moulin Riche Cru Bourgeois St. Julien 2016 (1 Flasche 0,750 Liter)
Preis
29,80 €
*
1 Flasche á 29,80 EUR (39,73 EUR / Liter)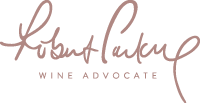 "The 2016 Moulin Riche is a blend of 63% Cabernet Sauvignon, 26% Merlot and 11% Petit Verdot and matured in 30% new oak. It had a very opulent, ravishing bouquet with perhaps just a little more volatile acidity than some of its peers, although that will be contained by the time it is in bottle (it is not something that particularly bothers me in a wine's infancy). The palate is very smooth on the entry with succulent black cherries and black plums, a smear of vanilla and a gentle grip on the minerally finish. This will be a seductive Deuxième vin that should give a decade's worth of drinking pleasure."
90-92/100 Punkte - Trinkreife: 2021 - 2034

"Linear and racy with a focus and tension to this young wine. Medium body, lovely berry and currant character and a medium finish."
91-92/100 Punkte

"A lovely warm ganache edge guides the core of inviting steeped plum and blackberry fruit along. Reveals a light graphite hint through the fleshy finish. A very tasty wine in the making."
91-94/100 Punkte

"The 2016 Moulin Riche is plush, rich and unctuously ripe. Plum, lavender, crème de cassis, licorice, spice and menthol infuse this creamy, surprisingly deep Saint-Julien. The tannins are present, but as with so many wines in the vintage, they are nearly buried by the opulence of the fruit. Moulin Riche is a terrific example of the level of richness and depth that some of the lesser-known properties achieved in 2016."
90-93/100 Punkte

"A quite distinct property from Léoville Poyferré. 63% Cabernet Sauvignon, 26% Merlot, 11% Petit Verdot. Quite rich start and then it's fresh and tight. Just a bit green on the end but winning beforehand with good 'minerality'. "
16.5+/20 Punkte - Trinkreife: 2023 - 2035
Hersteller
Château Léoville Poyferré, Le Bourg, F-33250 Saint-Julien-Beychevelle
Anbaugebiet
Saint Julien (Frankreich)
Alkoholgehalt
Der endgültige Alkoholgehalt steht noch nicht fest.
Allergiker-Info
Dieser Wein kann Sulfite enthalten!
Literpreis
39,73 EUR / Liter
Wein
Château Moulin Riche
Produzent
Cru Bourgeois St. Julien
Rene Gabriel
keine Bewertung
Neil Martin
keine Bewertung