Château Branaire-Ducru 4. Cru Classé St. Julien 2016 (1 Flasche 0,750 Liter)
Preis
58,90 €
*
1 Flasche á 58,90 EUR (78,53 EUR / Liter)



"Herbes, mineralisches Bouquet, Cassis, Zwetschgen, Lakritze. Mittelkräftiger, duftiger Gaumen mit süsser Frucht, feinsandigem Tannin, eleganter Struktur, kräftiger, süsser Aromatik, langer, frischer Abgang. Kann noch zulegen." – André Kunz
17/20 Punkte - Trinkreife: 2024 - 2038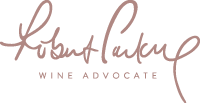 "The 2016 Branaire-Ducru is a blend of 64% Cabernet Sauvignon, 27% Merlot, 6% Petit Verdot and 3% Cabernet Franc picked from 28 September until 19 October at 50 hectoliters per hectare, one of the longest harvest periods at the estate. The nose is quite intense with black fruit infused with pencil shaving and a touch of tobacco, unashamedly classic in style, a little distant compared to some other Saint Juliens but undeniably well defined and full of character. The palate is structured and masculine, exerting a firm grip in the mouth, spicier than its peers with cracked black pepper complementing the black fruit, tobacco and smoke towards the structured finish. There is great length here, very persistent in the mouth, a little "rougher" in texture than others, but that will be smoothed out during élevage and in bottle. Give this Branaire-Ducru five or six years in bottle because it has great potential, one of the best produced at the estate in recent years. (NB This sample was taken from a new barrel, though the final blend will be 60%.)"
92-94/100 Punkte - Trinkreife: 2023 - 2050

"This is clearly the best wine I have tasted from Branaire-Ducru. Exquisite depth and richness are on offer, yet this is always framed and focused. Layers of fruit and tannins. So deep and long. Incredible quality."
95-96/100 Punkte

"A fresh bay leaf note leads off, followed quickly by pure, enticing layers of cassis, blackberry and black cherry fruit that emerge steadily through the long finish. Offers lovely mouthfeel and purity. A very pretty expression of St.-Julien."
94-97/100 Punkte

"Branaire-Ducru is gorgeous in 2016. A rush of inky blue/purplish fruit, licorice, violet, lavender and dark spices give the wine its rich, textured feel. Gracious and nuanced, in the classic Branaire style, the 2016 possesses lovely depth and sensuality, with no hard edges and terrific overall balance. Time in the glass brings out the wine's more floral and spiced notes. Above all else, Branaire is a wine of finesse despite its considerable intensity. It is also arguably the most polished of the Saint-Juliens. Tasted two times."
92-95/100 Punkte

"Superbly ripe and juicy, this is a solid, powerful wine that also is packed with black currant fruits. It is richly structured, concentrated and ready for long-term aging."
95-97/100 Punkte

"Juicy, savoury nose. Fresh and fine-boned. Could only be bordeaux - tant mieux! Silky texture with some energy."
17/20 Punkte - Trinkreife: 2026 - 2043

"Always a supremely elegant, measured take on St-Julien that delivers in spades in 2016. Plush damson fruit comes through with just the right level of extraction. Beautifully rich, ripe fruit is joined by touches of oak at exactly the right moment. An exceptional showing from Branaire that rises above its 2015."
94/100 Punkte - Trinkreife: 2027 - 2045

"Dunkles Rubingranat, opaker Kern, dezente Randaufhellung, mit vegetalen Noten unterlegte Kirschenfrucht, deutliche Kräuterwürze. Mittlere Komplexität, dunkle Frucht, präsente Tannine, etwas Nougat im Abgang, mineralischer Nachhall."
91-93/100 Punkte
Hersteller
Château Branaire Ducru, Bourdieu, F-33250 Saint-Julien-Beychevelle
Anbaugebiet
Saint Julien (Frankreich)
Alkoholgehalt
Der endgültige Alkoholgehalt steht noch nicht fest.
Allergiker-Info
Dieser Wein kann Sulfite enthalten!
Literpreis
78,53 EUR / Liter
Wein
Château Branaire-Ducru
Produzent
4. Cru Classé St. Julien
Rene Gabriel
keine Bewertung
Neil Martin
keine Bewertung