Château Leoville Barton 2. Cru Classe St. Julien 2016 (1 Flasche 0,750 Liter)
Preis
85,00 €
*
1 Flasche á 85,00 EUR (113,33 EUR / Liter)



"(86% Cabernet Sauvignon, 14% Merlot) Frisches, seidenes, komplexes, elegantes Bouquet, Cassis, Korinthen, Vierfruchttee, Zedern, Tabak, Lakritze. Ausgewogener, frischer, vielschichtiger, eleganter Gaumen mit kräftiger, duftiger Aromatik, viel feinem Tannin, dichter, eleganter Struktur, sehr langer, voller, feiner Abgang mit vielen Rückaromen." – André Kunz
19/20 Punkte - Trinkreife: 2024 - 2040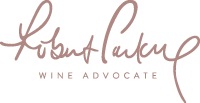 "The 2016 Leoville-Barton is a blend of 86% Cabernet Sauvignon and 14% Merlot picked from 29 September until 13 October, matured in 60% new oak and delivering 13% alcohol. It has a more intense bouquet compared to the Langoa-Barton, plenty of intense blackberry and raspberry fruit, minerals, cedar and a hint of licorice. The palate is a little chewy on the entry with good grip in the mouth. This demonstrates the backbone of the finish, just the right amount of spiciness with excellent salinity on the long finish. It is not a once-in-a-lifetime Leoville Barton, but (as usual) it just seems to do everything right. Maybe it's not quite up there with the stellar 2015 Léoville Barton, which I re-tasted at the time, but it is not far off."
93-95/100 Punkte - Trinkreife: 2026 - 2055

"Tight and chewy with a solid tannin structure and depth of fruit. Full body and lots of depth and texture. A Barton with lots happening already. Develops beautifully on the palate. Should be better than the 2015."
95-96/100 Punkte

"This packs some serious punch and drive, with a terrific core of blueberry, açai and plum reduction notes, backed by waves of graphite and roasted apple wood. Has the pleasantly chewy feel typical of St.-Julien, along with an extra-racy graphite edge."
96-99/100 Punkte

"The 2016 Léoville-Barton is superb. Precision, nuance and delineation are the signatures in a wine that speaks to class above all else. Eloquent and nuanced to the core, the 2016 is simply magnificent. There is a fair bit of tannin, but the grain is very, very fine. The 2016 is not a huge Léoville-Barton, but it is a wine of nobility and pedigree. Tasted two times."
93-96/100 Punkte

"This is a powerful wine, with superb tannins and blackberry fruits. It has a dense texture allied to stylish fruitiness and acidity. The result is a wine with the potential to age over a long period of time, while probably showing well starting in 2028."
97-99/100 Punkte

"Dark blackish purple. Less obviously aromatic than Langoa. Tea-leaf notes. Round texture with gloriously ripe tannins. Really a standout Barton. So unusually supple! Yet with masses of tannins underneath. This will surely be one of the vintage's longer-living wines. Glorious texture and flavour. Utterly minerally dry, but not drying. Very good freshness - much fresher than many of its peers. Real energy."
18/20 Punkte - Trinkreife: 2027 - 2047

"Restrained but textured, a confident delivery of lashings of cassis, bilberry and blackberry fruits. This is an exceptional Léoville-Barton that sacrifices none of its St-Julien signature while delivering a powerful, beautifully sculpted wine. This is a total triumph, my favourite for years at this property."
96/100 Punkte - Trinkreife: 2027 - 2050

"Tiefdunkles Rubingranat, opaker Kern, dezente Randaufhellung, feines Brombeerkonfit, ein Hauch von Pflaumen und Cassis, Nuancen von Edelholz, noch etwas scheu. Saftig, elegant, feine Kirschenfrucht, integrierte Tannine, engmaschig, mineralisch und gut anhaltend, salziger Cassistouch im Rückgeschmack, sicheres Entwicklungspotenzial."
95-97/100 Punkte
Hersteller
Château Léoville Barton, F-33250 Saint-Julien-Beychevelle
Anbaugebiet
Saint Julien (Frankreich)
Alkoholgehalt
Der endgültige Alkoholgehalt steht noch nicht fest.
Allergiker-Info
Dieser Wein kann Sulfite enthalten!
Literpreis
113,33 EUR / Liter
Wein
Château Leoville Barton
Produzent
2. Cru Classe St. Julien
Rene Gabriel
keine Bewertung
Neil Martin
keine Bewertung