Les Pagodes de Cos 2. Wein von Ch. Cos d´Estournel 2016 (1 Flasche 0,750 Liter)
Preis
47,60 €
*
1 Flasche á 47,60 EUR (63,47 EUR / Liter)



"(50% Cabernet Sauvignon, 46.5% Merlot, 3% Petit Verdot, 0.5% Cabernet Franc, 13.02% vol. Alkohol) Würziges, mineralisches Bouquet, schwarze Kirschen, Tabak, Zedern, Mocca, Minze. Seidener, mittelkräftiger, eleganter Gaumen mit feiner, süsser Frucht, dichter Struktur, gutem Tannin, kräftiger Aromatik, langer, voller, süsser Abgang. Kann noch zulegen." – André Kunz
17/20 Punkte - Trinkreife: 2021 - 2035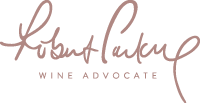 "The 2016 Les Pagodes de Cos is a blend of 50% Cabernet Sauvignon, 46.5% Merlot, 3% Petit Verdot and a splash of Cabernet Franc, delivering 13.02% alcohol and matured in 30% new oak. It has an intense bouquet with aromas of blackcurrant, bilberry, graphite and a touch of sea salt (just a nod to the Gironde Estuary perhaps?). The palate is medium-bodied with crisp tannin, quite sleek in the mouth with plenty of black fruit tinged with graphite. It has a little more persistence compared to the 2015 Pagodes last year from barrel, very harmonious with a twist of bitter black cherry and tobacco on the finish. Very fine-drink from two or three years in bottle."
90-92/100 Punkte - Trinkreife: 2020 - 2035

"The brightness and focus to this second wine of Cos are certainly impressive. You can see the quality. Full body, a tight and focused palate and beautiful fruit and density. Ultra-fine tannins. Gorgeous. Sophisticated."
93-94/100 Punkte

"An attractive second wine, the 2016 Les Pagodes de Cos is built on finesse and nuance rather than power. Silky and gracious from the outset, the Pagodes is quite expressive today. In 2016, it has a bit more Cabernet Sauvignon than Merlot, yet it remains quite understated in style. Grilled herbs, smoke, leather and tobacco infuse the delicate, lilting finish in this attractive, midweight Saint-Estèphe."
88-90/100 Punkte

"The tannins are really deceptive in this wine. It is sumptuous and elegant at the same time. The black currant fruit and acidity are a foil for the powerful tannic structure. Balanced and rich in fruit, it is ready for some serious, but not too long, aging."
93-95/100 Punkte

"50% Cabernet Sauvignon, 46.5% Merlot, 3% Petit Verdot, 0.5% Cabernet Franc. Picked 26 September to 15 October. Fresh, muscular, racy nose. Sweet start - really rather flirtatious! Racy and elegant. But not for the long term. "
17/20 Punkte - Trinkreife: 2023 - 2032

"This is a serious wine representing 55% of the overall production, with the other 45% in Cos ('not one drop into a third wine or bulk' says director Aymeric de Gironde). Extremely dark black cassis fruits and graphite show the power of St-Estèphe clays. Fresh, bright and well structured (3.61pH, 65IPT), this is bristling with fruit and silky tannins, and may even close down for a few years. A blend of 50% Cabernet Sauvignon, 46.5% Merlot, 3% Petit Verdot and 0.6% Cabernet Franc from vines averaging 35 years old, aged in 30% new oak."
92/100 Punkte - Trinkreife: 2023 - 2040
Hersteller
Château Cos D´Estournel, Cos S, F-33180 Saint-Estèphe
Anbaugebiet
Saint Estephe (Frankreich)
Alkoholgehalt
Der endgültige Alkoholgehalt steht noch nicht fest.
Allergiker-Info
Dieser Wein kann Sulfite enthalten!
Literpreis
63,47 EUR / Liter
Produzent
2. Wein von Ch. Cos d´Estournel
Rene Gabriel
keine Bewertung
Wine Spectator
keine Bewertung
Neil Martin
keine Bewertung