Château L´Eglise Clinet Pomerol 2016 (1 Flasche 0,750 Liter)
Preis
330,00 €
*
1 Flasche á 330,00 EUR (440,00 EUR / Liter)
Versand
Kostenloser Versand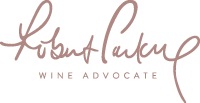 Flaschenbewertung (Dezember 2018):
"The 2016 L'Eglise Clinet has a medium to deep garnet-purple color with aromas of warm black cherries, mulberries and Black Forest cake slipping seductively from the glass plus nuances of rose hip tea, baking spices, fragrant soil and fallen leaves. Medium to full-bodied, it's wonderfully elegant in the mouth with fantastically plush tannins and seamless freshness, finishing very long and very perfumed. Beautiful!"
98/100 Punkte - Trinkreife: 2023 - 2053

"(90% Merlot, 10% Cabernet Franc, 43 hl/ha) Samtenes, konzentriertes, komplexes, tiefgründiges, süsses Bouquet, Erdbeergelee, fein Lakritze, Red Currant, fein Kräuter. Konzentrierter, vielschichtiger, eleganter Gaumen mit viel feinem Tannin, dichtverwobener Struktur, komprimierter, vielfältiger Aromatik, samtener, kräftiger Frucht, sehr langer, dichter, aromatischer Abgang mit vielen Rückaromen. Kann noch zulegen." – André Kunz
19/20 Punkte - Trinkreife: 2026 - 2050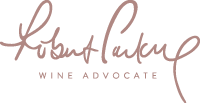 "The 2016 L'Eglise-Clinet is a blend of 90% Merlot and 10% Cabernet Franc picked between 21 September and 4 October for the former and on 6 October for the latter. It was cropped at 43 hectoliters per hectare and matured in 80% new oak, with around 14.2% alcohol. Lucid in color, it has a quintessential L'Eglise-Clinet bouquet with blackberry, raspberry coulis, liquid minerals and hints of iris and incense. The palate is very precise and crisp, some of the finest tannins that you will encounter in Pomerol, tensile right from the beginning, taut and linear with immense precision towards the extended mineral-soaked finish. This is nothing less than a brilliant wine from Denis Durantou, undoubtedly one of the stars of the vintage."
97-99/100 Punkte - Trinkreife: 2024 - 2050

"A flash of spearmint gives this a fresh feel, while the core of raspberry and boysenberry fruit follows up quickly, carried by lively acidity. The long, fruitcake-filled finish keeps a sense of elegance. Very enticing."
94-97/100 Punkte

"The 2016 L'Eglise-Clinet is a magnificent, heart-stopping wine. Deep and expressive, yet with striking translucence, the 2016 simply has it all. Scents of graphite, crushed rocks, blueberry jam, spice, menthol and smoke resonate on the palate with soaring intensity and tremendous richness. Mind blowing in its depth, with tremendous persistence, an extraordinary poise, the 2016 is captivating."
96-99/100 Punkte

"90% Merlot picked 21 September to 4 October (earlier than most), 10% Cabernet Franc picked 6 October. 43 hl/ha. 80% new oak. Deep sultry crimson. Heady. Savoury nose. Meaty flavours and fantastic structure with enough flesh in the middle. Not the sweetest and not as fat as usual but there is drama and depth here. Very long. I think this will come round."
17.5/20 Punkte - Trinkreife: 2028 - 2045

"We are now levitating somewhere above the rest of Denis Durantou's excellent range. Typical of the incredibly deft and precise way of working that is his signature, this wine brings cinammon and clove then hugely deep, rich dark fruits. Utterly elegant, it completes a circuit around your mouth. This is a physical reaction to a wine that you only get in certain vintages and in very few wines. A great European wine. 90% Merlot and 10% Cabernet Franc aged in 80% new oak. 43hl/ha yield from 4.2ha."
98/100 Punkte - Trinkreife: 2027 - 2050

"Leuchtendes dunkles Rubingranat, violette Reflexe, zarte Randaufhellung. Floral unterlegte schwarze Waldbeerfrucht, frische Brombeeren, feine Kräuterwürze, Zedernholz, Nuancen von Lakritze, ein Hauch von Vanille. Stoffig und komplex, kraftvolle Textur, schwarze Kirschen, feine Süße, seidige Tannine, ungemeine Länge, verfügt über eine tolle Frische und Salzigkeit, sicheres Reifepotenzial."
97-99/100 Punkte
Hersteller
Denis Durantou EURL, 10 Rue de Catusseau, F-33500 Pomerol
Anbaugebiet
Pomerol (Frankreich)
Alkoholgehalt
Der endgültige Alkoholgehalt steht noch nicht fest.
Allergiker-Info
Dieser Wein kann Sulfite enthalten!
Literpreis
440,00 EUR / Liter
Wein
Château L´Eglise Clinet
Rene Gabriel
keine Bewertung
Neil Martin
keine Bewertung
James Suckling
keine Bewertung