Château Valandraud Grand Cru St.Emilion 2016 (1 Flasche 0,750 Liter)
Preis
198,00 €
*
1 Flasche á 198,00 EUR (264,00 EUR / Liter)
Versand
Kostenloser Versand



"Samtenes, konzentriertes, fruchtiges Bouquet, schwarze Kirschen, Zwetschgen, Mocca, Vanille, Carmel, Korinthen, Zedern, Kohle. Konzentrierter, vielschichtiger, kraftvoller Gaumen mit sehr viel Tannin, dichter, muskulöser Struktur, süsser Frucht, kräftiger, dunkler Aromatik, sehr langer, aromatischer, trockener Abgang." – André Kunz
19/20 Punkte - Trinkreife: 2025 - 2038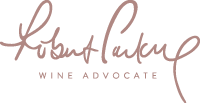 "The 2016 Chateau Valandraud is a blend of 10% Cabernet Franc and 90% Merlot picked between 5 October to 15 October for the last Cabernet Franc, delivering 14.5% alcohol, less than in 2015. It has a very mineral-driven bouquet thanks to the limestone soils (please refer to the January 2017 issue of Wine Advocate where I examine the terroir of Valandraud). The palate is succulent on the entry with fine tannin, crisp and focused with superb definition, a little more finesse than the 2015 last year with a slightly confit-like finish that grips the mouth. It will require five or six years to really mellow and shave off those edges, but this will be a seductive 2016 from Jean-Luc Thunevin."
95-97/100 Punkte - Trinkreife: 2022 - 2045

"This has a display of drop-dead gorgeous raspberry, boysenberry and blackberry confiture flavors unfurling from its core, backed by flamboyant anise and black tea notes. It's rich, polished and seriously long. And then there's a light twinge of chalky finesse at the very, very end to keep it grounded."
96-99/100 Punkte

"The 2016 Valandraud is fabulous. Rich, exotic and plush on the palate, it exudes raciness in all of its dimensions. Sweet toasted oak, crème de cassis, raspberry jam, spice and floral notes all run through the 2016. Even with all of its richness, it remains light on its feet for such a big wine, especially as it opens up in the glass. There is plenty of depth and concentration, that is for sure, but the 2016 also retains freshness as well as energy, with a good deal of tannin underpinning the fruit. Quite simply, this is a stellar Valandraud."
94-97/100 Punkte

"The wine is ripe and opulent, packed with great fruit and a solid core of tannins. It is superbly structured, yet fruity, with both firm tannins and ample acidity assuring its future. It is a fine wine for the long term."
96-98/100 Punkte

"Picked 10 October.Exceptionally deep purple. Real life to this with graphite and richness. Very sweet and fully ripe but with much less acid than most other wines. Tough minerally dried grape finish on which the acid shows itself. Very dry end. Dramatic."
17/20 Punkte - Trinkreife: 2024 - 2035

"An estate that is fascinating to taste in this vintage. Cassis, blueberry and liquorice flavours have huge persistency, with a dense but creamy texture across the palate. For the past two years they have carried out much less green harvesting and the yield in 2016 is at 50hl/ha, the highest ever. 'Us, the big proponents of low yields', Jean Luc Thunevin tells me with a smile. He knows, as I do, that this is a big success, an extremely lovely wine that still impresses plenty. No surprise that this counts as my favourite Valandraud to date. 92 IPT. 90% Merlot, 7% Cabernet Franc and 3% Cabernet Sauvignon, aged in 100% new oak. More than 96% of the production in this grand vin."
95/100 Punkte - Trinkreife: 2027 - 2050

"Tiefdunkles Rubingranat, fester Kern, violette Reflexe, zarte Randaufhellung, kräftiger Neuholzeinsatz, Vanille, Möbelpolitur, Rauch, Kirsche, Kokos, Haselnuss. Kurzer Weichteil, dann sehr stoffig, fleischig mit Adstringenz, knapp in Schach gehaltene Grüntöne, sowohl in der Säure als im Tannin, erstaunlich nervig. Kerniger, forciert wirkender Bau."
93-95/100 Punkte
Hersteller
Château Valandraud, F-33330 Saint-Étienne-de-Lisse
Anbaugebiet
Saint Emilion (Frankreich)
Alkoholgehalt
Der endgültige Alkoholgehalt steht noch nicht fest.
Allergiker-Info
Dieser Wein kann Sulfite enthalten!
Literpreis
264,00 EUR / Liter
Produzent
Grand Cru St.Emilion
Rene Gabriel
keine Bewertung
Neil Martin
keine Bewertung
James Suckling
keine Bewertung