Château Haut-Brion Blanc Graves 2016 (1 Flasche 0,750 Liter)
Preis
892,50 €
*
1 Flasche á 892,50 EUR (1190,00 EUR / Liter)
Versand
Kostenloser Versand



"(70.5% Sauvignon Blanc, 29.5% Sémillon) Fein opulentes, fruchtiges, kräftiges Bouquet, Grapefruit, gekochte Rhabarber, Minzeblätter. Ausgewogener, eleganter, frischer, vielschichtiger Gaumen mit cremiger Struktur, kräftiger, feiner Aromatik, sehr gut eingebundener Säure, feiner Frucht, langer, dichter, frischer Abgang." – André Kunz
19/20 Punkte - Trinkreife: 2023 - 2045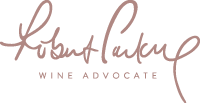 "The Haut Brion 2016 Blanc is a blend of 70.5% Sauvignon Blanc and 29.5% Sémillon picked from 1-13 September. I found a little more complexity and mineralité here compared to the La Mission Haut-Brion Blanc this year, scents of chalk and lime flower complementing the citrus fruit. The palate is medium-bodied with crisp tannin, notes of lime cordial, orange zest and grapefruit, almost flinty towards the finish that lingers long in the mouth with great vigor from start to finish. This is excellent, but not the best Haut Brion Blanc that I have tasted in recent years."
92-94/100 Punkte - Trinkreife: 2020 - 2045

"The 2016 Haut-Brion Blanc is rich, ample and captivatingly beautiful. A wine that fills every corner of the palate with its intensity and breadth, the 2016 represents one the few peaks of true excellence among the whites of the year. The blend is 69% Sauvignon and 31% Sémillon, but above all else, Haut-Brion Blanc is a wine of place. That is especially evident when tasting it next to the La Mission Haut-Brion Blanc, which is so clearly Sauvignon Blanc-dominated, whereas the Haut-Brion Blanc maintains a great deal of its own personality and signatures. In the glass, the 2016 is voluptuous, racy and impossible to resist."
93-96/100 Punkte

"This opulent, rich and generous wine has a fatness to it, which is happily contrasted by lemon acidity from the high proportion of Sauvignon Blanc in the blend. It is ripe and densely fruity, as well as richer and spicier than in some previous years."
95-97/100 Punkte

"This opens very beautifully in the glass with a high level of aromatics, but just needs a few minutes to reveal these tight citrus peel and pink grapefruit flavours. Haut-Brion have navigated a tough year for whites far better then most, as you would expect. This has volume through the mid-palate and a well constructed, dancing minerality on the finish. 30% grand vin for the white, from a blend of 70.5% Sauvignon Blanc and 29.5% Sémillon aged in 35% new oak."
95/100 Punkte - Trinkreife: 2019 - 2035

"Layered with a round and rich texture and body. Full and flavorful. Lots of dried-apple and pineapple character. Very long finish. Exotic and ripe. We will see which is better."
96-97/100 Punkte

"Helles, zart trübes Grün, Silberreflexe. Zart nach frischem Ingwer und Ananas, ein Hauch von Bourbon-Vanille, einladende Kräuterwürze. Stoffig, reife weiße Frucht, elegant, frisch strukturiert, feine Holzstütze im Abgang, mineralisch und lange anhaltend."
94-96/100 Punkte
Hersteller
Château Haut-Brion, Avenue Jean Jaurès 135, F-33608 Pessac
Anbaugebiet
Graves (Frankreich)
Alkoholgehalt
Der endgültige Alkoholgehalt steht noch nicht fest.
Allergiker-Info
Dieser Wein kann Sulfite enthalten!
Literpreis
1190,00 EUR / Liter
Wein
Château Haut-Brion Blanc
Rene Gabriel
keine Bewertung
Wine Spectator
keine Bewertung
Neil Martin
keine Bewertung