Château Haut-Marbuzet Cru Bourgeois St. Estephe 2016 (1 Flasche 0,750 Liter)
Preis
44,60 €
*
1 Flasche á 44,60 EUR (59,47 EUR / Liter)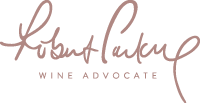 "The 2016 Haut Marbuzet has exactly the kind of bouquet you expect from this Saint Estephe owned by the Duboscq family: decadent and very ripe red berry fruit intermixed with kirsch and crème de cassis. Fortunately, it delivers all this ripeness with satisfying freshness and detail. The palate is well balanced with crisp acidity, plenty of concentrated black fruit tinged with tobacco and white pepper. All it is missing is just a little more persistent on the aftertaste, but otherwise, this is no more, no less than an absolutely delicious Saint-Estèphe that will give 20-25 years of drinking pleasure. No other wine from the appellation this year will give you so much joy."
92-94/100 Punkte - Trinkreife: 2021 - 2045

"Tangy and energetic with a mineral, dried-lemon and dark-berry character. Full body and chewy tannins. All here."
92-93/100 Punkte

"The 2016 Haut-Marbuzet is a wild, powerful, eccentric wine. There is a lot going on in the glass, although the elements are not especially well put together at this stage. Pungent red fruit, blood orange, pomegranate and floral notes are all pushed forward. Beams of firm yet well-integrated tannins give the wine much of its energy and drive. There is quite a bit of potential here, especially if the wine finds a bit more balance during its aging. As is often the case, Haut-Marbuzet is one of the most distinctive wines of Saint-Estèphe."
88-91/100 Punkte

"The structure of this wine is firm, in a classic Saint-Estèphe style. Yet at the same time, the fruit is so generous, with a ripe layer of black currants and contrasting acidity."
92-94/100 Punkte

"The Duboscq family are part of the old guard of the Médoc. This wine delivers deep, rich cassis and liquorice alongside some attractive charcoal; flavours that are clearly prepared for some long ageing. Firm tannins exert their influence, and the acidity is a touch more marked than in some. It is more vertically constructed than many in St-Estèphe this year - it is a serious, well built wine that could do with a few years in bottle."
91/100 Punkte - Trinkreife: 2025-2040

"Dunkles Rubingranat, opaker Kern, dezente Randaufhellung, floral unterlegte schwarze Beerenfrucht, frische Orangenzesten, Brombeeren und Kirschen. Saftig, schwarze Kirschen, straffe, gut integrierte Tannine, gute Frische, feiner Nougat im Abgang, sehr gute Länge, sicheres Reifepotenzial."
93-95/100 Punkte
Hersteller
Château Haut-Marbuzet, 1 Rue Saint-Vincent, F-33180 Saint-Estèphe
Anbaugebiet
Saint Estephe (Frankreich)
Alkoholgehalt
Der endgültige Alkoholgehalt steht noch nicht fest.
Allergiker-Info
Dieser Wein kann Sulfite enthalten!
Literpreis
59,47 EUR / Liter
Wein
Château Haut-Marbuzet
Produzent
Cru Bourgeois St. Estephe
Rene Gabriel
keine Bewertung
Wine Spectator
keine Bewertung
Neil Martin
keine Bewertung