Château Haut Bergey Rouge Pessac-Léognan 2016 (1 Flasche 0,750 Liter)
Preis
21,00 €
*
1 Flasche á 21,00 EUR (28,00 EUR / Liter)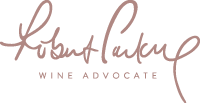 "The 2016 Haut Bergey has a superior bouquet compared to the previous two vintages that left this writer a bit perplexed. There is greater purity and harmony here: marine-tinged black fruit with just a hint of cassis developing with time. The palate is medium-bodied with firm tannin on the entry, good depth with a slightly "fishy" note in the background. It loses its ways a little towards the finish where I am seeking more structure and detail. Let's see how this performs once in bottle."
87-89/100 Punkte - Trinkreife: 2020 - 2032

"A firm and chewy red with blackberry, currant and light walnut character. Full body and a structured finish."
92-93/100 Punkte

"Offers a grippy, slightly extracted feel, with a layer of plum skin around the core of steeped blackberry and black currant fruit. Delivers ample tarry grip through the finish."
90-93/100 Punkte

"The 2016 Haut-Bergey offers notable thrust and energy in its dark fruit, grilled herb, tobacco and woodsmoke flavors. Powerful and driven in style, if a bit linear, the 2016 has good persistence and plenty of personality."
88-91/100 Punkte

"Blackish crimson. Something burnt and overripe about this nose. Then leathery and sinewy. Not a comfortable whole. Very inky tannins on the finish."
16/20 Punkte - Trinkreife: 2024 - 2038

"This estate, owned by Paul Garcin, has produced a successful red in 2016 with a lovely sense of restrained power and a fresh delivery with well-paced, well-rounded tannins. It is not as juicy as some in this vintage, but it has presence and good persistency, and is expertly handled.This has all five of the main Bordeaux varieties: Merlot, both Cabs, Malbec and Petit Verdot from clay and gravel soils, aged in 33% new oak over 16 months."
90/100 Punkte - Trinkreife: 2025-2040

"Dunkles Rubingranat, opaker Kern, dezente Randaufhellung, frische Waldbeerfrucht, ein Hauch von roten Kirschen und Mandarinenzesten. Saftig, reife Kirschen, präsente Tannine, die noch etwas Zeit brauchen, ein Hauch von Bitterschoko im Abgang."
89-91/100 Punkte
Hersteller
Château Haut Bergey, 69 Cours Gambetta, F-33850 Léognan
Anbaugebiet
Pessac Leognan (Frankreich)
Alkoholgehalt
Der endgültige Alkoholgehalt steht noch nicht fest.
Allergiker-Info
Dieser Wein kann Sulfite enthalten!
Literpreis
28,00 EUR / Liter
Wein
Château Haut Bergey Rouge
Rene Gabriel
keine Bewertung
Neil Martin
keine Bewertung