Château Malartic-Lagravières Cru Classè Graves 2016 (1 Flasche 0,750 Liter)
Preis
60,70 €
*
1 Flasche á 60,70 EUR (80,93 EUR / Liter)



"(53% Cabernet Sauvignon, 40% Merlot, 4% Cabernet Franc, 3% Petit Verdot, 46 hl/ha) Pfefferiges, fein vegetabiles Bouquet, Amarenakirschen, heller Tabak, Graphit. Mittelkräftiger, gut kerniger, eleganter Gaumen mit feinsandigem Tannin, guter Aromatik, frischer Frucht, gut muskulöser Struktur, herber Abgang." – André Kunz
17/20 Punkte - Trinkreife: 2022 - 2034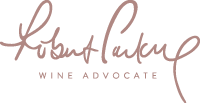 "The 2016 Malartic-Lagraviere is a blend of 53% Cabernet Sauvignon, 40% Merlot, 4% Cabernet Franc and 3% Petit Verdot picked between 13 October at 46 hectoliters per hectare. It is matured in 80% new oak and the remainder one year old. It has a very composed and pure bouquet with blackberry, mint and just a touch of blueberry, the new oak neatly integrated and menthol developing with time. The palate is very well balanced with crisp acidity, fine structure and a keen line of acidity; this is a pixelated Pessac-Léognan that exudes style and panache. There is an effortless nature to this wine and it feels so persistent in the mouth that you cannot wait to take another sip. This is (another) impressive release from the bonny Bonnie family and do not be surprised if it eventually surpasses the outstanding 2015."
94-96/100 Punkte - Trinkreife: 2023 - 2045

"This is so linear and refined with compacted fruit and superb tannin texture. The length and beauty to this grab you immediately and make you pay attention. Wait and see."
95-96/100 Punkte

"Ripe and pure, with a long, sleek feel to the cassis and warm cherry preserve flavors. Shows a snap of licorice at the end, as well as floral lift throughout."
92-95/100 Punkte

"The 2016 Malartic Lagravière is a stunningly beautiful wine. Rich, sumptuous and creamy, it captures all the intensity of the vintage while retaining considerable brightness, energy and lift. Propped up by lively acids, the flavors are remarkably vivid and delineated in this moving, exceptionally beautiful wine. Even with all of its density, the 2016 retains tons of freshness and energy. Ripe red stone fruits, graphite, smoke and cured meats add nuance throughout. Michel Rolland is the consultant. Tasted three times."
92-95/100 Punkte

"A powerfully dense, impressive wine from a top-performing estate with a solid, foursquare structure. The crisp acidity so much in evidence in this vintage shines through all this richness. Keep the wine for at least 12 years."
96-98/100 Punkte

"This is great, with clear cinnamon and black pepper spicing and lovely upfront impact with coffee and tar edging, black fruits and a very appealing sense of balance. It softens through the mid-palate then lengthens out again on the finish, providing the full architectural experience. The tannins are well placed and careful but need time to soften; this is a wine built with ageing in mind. 53% Cabernet Sauvignon, 40% Merlot, 4% Cabernet Franc and 3% Petit Verdot, aged in 80% new oak. Michel Rolland consults."
94/100 Punkte - Trinkreife: 2027 - 2045

"Dunkles Rubingranat, opaker Kern, dezente Randaufhellung, attraktive schwarze Beerenfrucht, zart nach Pflaumen und Honig, tabakige Nuancen, facettenreiches Bukett. Kraftvoll, saftig und komplex, schokoladige Textur, gut integrierte Tannine, verfügt über Länge und gutes Reifepotenzial."
94-96/100 Punkte
Hersteller
Château Malartic-Lagravières, 39-67 Avenue de Mont de Marsan, F-33850 Léognan
Anbaugebiet
Graves (Frankreich)
Alkoholgehalt
Der endgültige Alkoholgehalt steht noch nicht fest.
Allergiker-Info
Dieser Wein kann Sulfite enthalten!
Literpreis
80,93 EUR / Liter
Wein
Château Malartic-Lagravières
Produzent
Cru Classè Graves
Rene Gabriel
keine Bewertung
Neil Martin
keine Bewertung