Petrus Pomerol 2016 (1 Flasche 0,750 Liter)
Preis
3.499,00 €
*
1 Flasche á 3499,00 EUR (4665,33 EUR / Liter)
Versand
Kostenloser Versand



"(100% Merlot, 35 hl/ha, 14.5% alc. Alkohol) Komplexes, tiefgründiges, samtenes, feines Bouquet, Brombeeren, Heidelbeeren, After Eight, Pralinen, fein Kokos. Dichtverwobener, fein konzentrierter, vielschichtiger, eleganter Gaumen mit dichter, feiner, süsser Frucht, viel feinem Tannin, dichter, vielfältiger Aromatik, fein cremiger Struktur, sehr langer, frischer Abgang mit vielen Rückaromen. Kann noch zulegen." – André Kunz
19/20 Punkte - Trinkreife: 2025 - 2045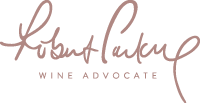 "The 2016 Petrus was picked from 28 September until 11 October and matured in 55% new oak. It has 14.9% alcohol, which is the same as in 2010; however, the pH is much lower at 3.35. For the first 15 minutes, the wine was tight-lipped and did not want to come out and play (Olivier passed the time by showing me some interesting videos on his mobile phone). Then it unfolds to reveal very pure blackcurrant and bilberry fruit with a violet and underlying sea spray scent that becomes more and more noticeable. The definition here is very impressive. The palate is medium-bodied with quite juicy and dense tannin, a little edginess on the entry with that marine influence continuing from start to finish. This is a cerebral Petrus, not unlike the 2010 at this stage, the alcohol disguised towards the finish, but lending this volume and an uncommon flamboyance for the vintage that marks it out from nearly every other Pomerol. The key though, is that it retains that freshness and detail. Whether it will match up to the sensational 2015 Petrus, we will have to wait and see. What is for sure is that this is a deeply impressive Pomerol that might just have a few tricks up its sleeve."
96-98/100 Punkte - Trinkreife: 2023 - 2060

"The 2016 Pétrus is a wine of extraordinary finesse. Lifted and precise on the palate, with a lovely underpinning of ripe tannin, it exudes class. The delineation and overall translucency of the 2016 are truly remarkable. Harvest started on September 28 and wrapped up on October 11, which is a long window of time for such a small property. Technical director Olivier Berrout describes 2016 as year with a very dry but not excessively hot summer and September rain that arrived at a very opportune moment. Berrouet gave the wines 15-18 days on the skins, followed by malolactic fermentation in tank. But beyond the technical details, the 2016 Pétrus is both magnificent and unforgettable. I can't wait to taste it again."
95-98/100 Punkte

"A wine with the potential for 100 points, this is velvety, with blackberry fruit and a rich texture. It is intense, seductive and a real charmer, while at the same time, there are hugely dense tannins that support the fruit. It is a superb wine both for its generous character and for its immense structure. Keep for decades."
98-100/100 Punkte

"28 September to 11 October (Olivier Berrouet's birthday). Very very deep crimson. Gorgeous nose. Very intense and rich. Richer than Le Pin and I did not spit. Beautiful balance. More rigour than some vintages. Very long indeed. Unusually structured but no shortage of beguiling flavours. Violets and tar."
19/20 Punkte - Trinkreife: 2024 - 2045

"The nose jumps right out, then the palate starts tunneling down through an array of dark fruit and cut herb expressions, before slowly flattening out on the mid-palate then rising vertically on the finish. An architectural expression of the vintage, ripe and precise but with great freshness. Harvest here took place between 28th September and 11th October, and the challenges of the vintage meant they had to be precise and rigorous at every moment, never letting down their guard. No green harvesting. 40hl/ha yield, 55% new oak. Lots of anthocyanins. This is soft and caressing and majors in those deceptively soft tannins that slowly but surely build up to remind you that this wine has no intention of going away for many, many years."
98/100 Punkte - Trinkreife: 2027 - 2050

"Dunkles Rubingranat, violette Reflexe, zarte Randaufhellung, intensive schwarze Beerenfrucht, ein Hauch von Lakritze, ein Hauch von Preiselbeeren und frischen Orangenzesten, zarter Edelholzhauch unterlegt. Elegant, saftig, frische Herzkirschen, überzeugende Frische, kräftige Tannine, die aber keine Spur aggressiv sind, feines rotes Waldbeerkonfit, angenehme Mineralität, sicheres Entwicklungspotenzial, würziger Nachhall, ein sehr präziser Wein von großer Lebendigkeit und Länge."
97-99/100 Punkte
Hersteller
Château Pétrus, Route de Lussac, F-33500 Pomerol
Anbaugebiet
Pomerol (Frankreich)
Alkoholgehalt
Der endgültige Alkoholgehalt steht noch nicht fest.
Flaschenpreis
3499,00 EUR
Allergiker-Info
Dieser Wein kann Sulfite enthalten!
Literpreis
4665,33 EUR / Liter
Rene Gabriel
keine Bewertung
Wine Spectator
keine Bewertung
Neil Martin
keine Bewertung
James Suckling
keine Bewertung