Château Barde Haut Grand Cru St. Emilion 2016 (1 Flasche 0,750 Liter)
Preis
40,20 €
*
1 Flasche á 40,20 EUR (53,60 EUR / Liter)



"Frisches, kräftiges, süsses Bouquet, Erdbeeren, Brombeeren, Edelhölzer, Tabak, Pralinen. Dichter, samtener Gaumen mit kräftiger, feiner Frucht, viel gutem Tannin, kräftiger, vielfältiger Aromatik, gut muskulöser Struktur, langer, aromatischer, leicht trockener Abgang. Kann noch zulegen." – André Kunz
17/20 Punkte - Trinkreife: 2024 - 2038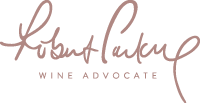 "The 2016 Barde-Haut is a blend of 80% Merlot and 20% Cabernet Franc, vinified without SO2, matured around 80% in new 300-liter barrels from three cooperages and the remainder in one-year-old barrels. Hélène Garçin-Léveque told me that they are focusing on the elegance of their Saint Emilion estate and are picking a little earlier and practicing slightly less extraction. It has a really quite gorgeous bouquet with layers of ripe black plum and wild strawberry notes tinged with sloes. This has very fine delineation and focus. The palate is very well balanced with super-fine tannin, very well judged acidity and tension that lasts from start to finish. This is certainly one of the most feminine Barde-Haut wines that I have tasted from barrel, expressing more precision and finesse. It is an excellent follow-up to the 2015 Barde-Haut and may well surpass it in the long-term."
92-94/100 Punkte - Trinkreife: 2021 - 2040

"Lots of blueberry and blackberry character here. Medium to full body, firm and silky tannins and a savory finish. Should develop beautifully. Exciting young wine."
93-94/100 Punkte

"Juicy, with good bramble and plum cake accents along the edges of the cherry, blueberry and raspberry preserve flavors. Judicious toast lets the fruit shine through the finish while keeping the energy up."
91-94/100 Punkte

"The 2016 Barde-Haut is a racy, voluptuous beauty. Mocha, espresso, plum, black cherry and smoke race across the palate in a dark, sumptuous Saint Émilion loaded with class and personality. This is an especially up-front style. With time in the glass, the wine gains brightness and precision to balance things out. The 2016 is easily one of the best recent versions of Barde-Haut I can remember tasting. Today, it is fabulously beautiful."
92-95/100 Punkte

"Owned by Helene Garcin Leveque, this is a deep, rich purple in colour, full flavoured and bristling with intent. I can see the ambition, and it may be 'turned down to nine' but we are still in a firmly tannic wine that reminds me how intense Merlot can get in these parts. Extremely successful, it is going to age well, although it could do with a little more juice through the mid-palate. Largely situated on the plateau, the blend is 80% Merlot and 20% Cabernet Franc."
91/100 Punkte - Trinkreife: 2025 - 2042
Hersteller
Château Barde-Haut, 33330 Saint-Christophe-des-Bardes
Anbaugebiet
Saint Emilion (Frankreich)
Alkoholgehalt
Der endgültige Alkoholgehalt steht noch nicht fest.
Allergiker-Info
Dieser Wein kann Sulfite enthalten!
Literpreis
53,60 EUR / Liter
Produzent
Grand Cru St. Emilion
Rene Gabriel
keine Bewertung
Neil Martin
keine Bewertung