Clos de Sarpe Grand Cru St. Emilion 2016 (1 Flasche 0,750 Liter)
Preis
66,00 €
*
1 Flasche á 66,00 EUR (88,00 EUR / Liter)



"Parfümiertes, süsses, kräftiges Bouquet, roter Cassis, rote Kirschen, Nagellackentferner. Konzentrierter, harter Gaumen mit sandigem Tannin, kantiger Struktur, mittlerer Frucht, süsser Aromatik, austrocknender Abgang." – André Kunz
15/20 Punkte - Trinkreife: 2024 - 2030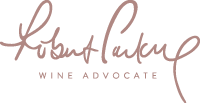 "The 2016 Clos de Sarpe is a blend of 85% Merlot and 15% Cabernet Franc, tucked just behind Haut Sarpe, cropped at 25 hectoliters per hectare. I actually tasted this wine from individual barrels in March with proprietor and avid rugby fan (though perhaps not supporting the team you expect) Maylis Marcenet and her father, subsequently via three or four samples. It has a rich bouquet with small macerated black cherries and blueberry, just a touch of warmth coming through, but demonstrating much more precision and detail than vintages in the past. The palate is sweet and candied on the entry, rounded tannin with a licorice tinged fruit, the acidity counterbalancing the intensity of this Saint Emilion with a caressing finish. It will still please those who like opulent Saint-Emilion and yet there is more terroir and precision in this vintage than previously, a path that Maylis told me that they are pursuing."
91-93/100 Punkte - Trinkreife: 2022 - 2045

"Firm and silky red with very pretty stone, berry and chewy tannin character. Yet in balance and finesse. Medium to full body. Wait and see."
91-92/100 Punkte

"The 2016 Clos de Sarpe is terrific. The opulent, full-throttle style remains intact, but the 2016 is a bit less extreme than some recent editions. Super-ripe red cherry, pomegranate, red plum and sweet spice race forward. Unctuous, sweet and unapologetically flamboyant, the wine possesses notable depth and richness from fruit that is picked on the late side. Clos de Sarpe is unlike any other wine being made in Bordeaux today. The unctuous, port-like style will not appeal to every palate. Even so, in my view, the 2016 is superb and a step up from the wines I have tasted here of late. I can't wait to see how it ages. Jean-Philippe Fort is the consultant. Tasted two times."
92-95/100 Punkte

"A tiny 3.7ha estate owned by Jean-Guy and Christine Beyney. Good tight aromatics, this is quite strongly extracted, with concentrated fruit, notes of tar and cloves and a hefty piece of oak. 85% Merlot and 15% Cabernet Franc planted in the vineyards."
88/100 Punkte - Trinkreife: 2024 - 2038
Hersteller
Château Clos de Sarpe, Saint-Christophe des Bardes, F-33330 Saint-Émilion
Anbaugebiet
Saint Emilion (Frankreich)
Alkoholgehalt
Der endgültige Alkoholgehalt steht noch nicht fest.
Allergiker-Info
Dieser Wein kann Sulfite enthalten!
Literpreis
88,00 EUR / Liter
Produzent
Grand Cru St. Emilion
Rene Gabriel
keine Bewertung
Wine Spectator
keine Bewertung
Neil Martin
keine Bewertung