Château Duhart Milon Rothschild 4. Cru Classé Pauillac 2016 (1 Flasche 0,750 Liter)
Preis
81,80 €
*
1 Flasche á 81,80 EUR (109,07 EUR / Liter)



"(67% Cabernet Sauvignon, 33% Merlot) Seidenes, elegantes, frisches Bouquet, schwarze Beeren, Korinthen, fein Lakritze. Ausgewogener, samtener, eleganter, vielschichtiger Gaumen mit dichter, feingliedriger Struktur, vielfältiger, dunkler Aromatik, viel feinem Tannin, sehr langer, frischer Abgang." – André Kunz
18/20 Punkte - Trinkreife: 2025 - 2045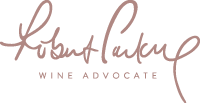 "The 2016 Duhart-Milon-Rothschild is a blend of 67% Cabernet Sauvignon and 33% Merlot picked between 26 September and 12 October with around 13.3% alcohol, slightly higher than in 2015 that suffered a little dilution. The bouquet is tightly wound with blackberry, cigar box and sous-bois aromas that gently unfold in the glass. This is classic, conservative Duhart-Milon. The palate is medium-bodied with fine tannin, a crisp line of acidity, just a touch of black pepper enlivening the black fruit. Overall, this represents in some ways a return to the slightly more austere style of Duhart-Milon, yet there is perhaps now more approachability and certainly plenty of freshness. For me, this is a step up from the 2015 and it comes recommended."
92-94/100 Punkte - Trinkreife: 2023 - 2045

"A firm and silky young red with a medium to full body and lovely chocolate, cedar and currant character. Flavorful finish. One of the best in a very long time."
94-95/100 Punkte

"The 2016 Duhart-Milon is an attractive midweight wine. Floral aromatics and soft, silky tannins give the wine its gracious personality. Dark cherry, plum, lavender and new leather all develop in the glass, but above all else, the 2016 is a gentle, subtle Pauillac that shows the more understated side of the year. I imagine it will drink well pretty much right out of the gate. Today, the Duhart is perhaps just a touch narrow in its construction. It will be interesting to see if it fleshes out a bit more during its aging."
89-91/100 Punkte

"This ripe wine is full of great fruit aromas and flavors. Rich, juicy blackberry is combined with intense tannins and ample acidity on the palate. It is a fine summation of the vintage, with opulent fruit that mellows serious tannins. It might seem accessible with all this fruit, but don't be fooled, the wine will need many years."
95-97/100 Punkte

"67% Cabernet Sauvignon picked from 3 to 12 October, 33% Merlot picked 26 to 29 September. Dark glowing crimson. Black pepper and intensity on the nose. Bone dry and enormous energy and savour. Real elegance and some majesty. Neat and well balanced. Bravo! Very much speaks of the vintage with its freshness and intensity. "
17+/20 Punkte - Trinkreife: 2027 - 2042

"Streamlined and pared back to the essentials, this is an excellent Duhart that has the classic reserve of this wine but with a pure fruit quality. There is a beautiful balance between fruit and tannins, and a clear elegance, almost surprisingly soft for a wine known to be backwards when young. But the softness is deceptive because there is both concentration and richness, it's simply the 2016 sleight of hand. From a blend of 67% Cabernet Sauvignon and 33% Merlot, to be aged in 50% new oak."
95/100 Punkte - Trinkreife: 2027 - 2050

"Dunkles Rubingranat, opaker Kern, dezente Randaufhellung, reife schwarze Beerenfrucht, Kirschen und Preiselbeeren, ein Hauch von Gewürzen, kandierte Orangenzesten. Saftig, gute Komplexität, stoffig, Brombeeren und Orangen klingen an, feste, tragende Tannine, zarter Nougatnachhall, sicheres Reifepotenzial."
93-95/100 Punkte
Hersteller
Baron Philippe de Rothschild S.A, Zone d´activité Le Treytin, F-3112 Saint-Laurent
Anbaugebiet
Pauillac (Frankreich)
Alkoholgehalt
Der endgültige Alkoholgehalt steht noch nicht fest.
Allergiker-Info
Dieser Wein kann Sulfite enthalten!
Literpreis
109,07 EUR / Liter
Wein
Château Duhart Milon Rothschild
Produzent
4. Cru Classé Pauillac
Rene Gabriel
keine Bewertung
Wine Spectator
keine Bewertung
Neil Martin
keine Bewertung