Château Grand Puy Lacoste 5. Cru Classe Pauillac 2016 (1 Flasche 0,750 Liter)
Preis
89,30 €
*
1 Flasche á 89,30 EUR (119,07 EUR / Liter)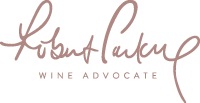 Flaschenbewertung (Dezember 2018):
"The deep garnet-purple colored 2016 Grand-Puy-Lacoste gives up pure kirsch and red and black currants with violets and baking spices. Medium-bodied, firm and grainy, it's very expressive with good concentration and length."
94+/100 Punkte - Trinkreife: 2021 - 2039

"(79% Cabernet Sauvignon, 21% Merlot, 45 hl/ha) Frisches, elegantes, komplexes, tiefgründiges Bouquet, schwarze Beeren, Cassis, Korinthen, Zedern, Trüffel, Minze, fein Lakritze. Ausgewogener, dichtverwobener, vielschichtiger Gaumen mit dichter, dunkler Frucht, sehr viel feinem Tannin, komprimierter Aromatik, samtener, fein muskulöser Struktur, sehr langer, frischer Abgang mit vielen Rückaromen." – André Kunz
19/20 Punkte - Trinkreife: 2025 - 2045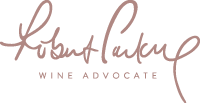 "The 2016 Grand-Puy-Lacoste is a blend of 79% Cabernet Sauvignon and 21% Merlot that matured in 75% new oak. It has 13.3% alcohol this year. It has an extraordinarily pure bouquet with blackberry, briary, touches of pencil shaving and cedar aromas--quintessential Grand-Puy-Lacoste, basically. The palate is medium-bodied with very fine tannin. Gone are the days when this Pauillac was as hard as nails for the first decade. The tannins are nowadays much finer and the acidity lends this tension and plenty of freshness. There is an effortless quality to this Pauillac with wonderful length and such finesse on the finish that you immediately want to go back and re-taste it. Like so many others, this improved with aeration, gaining ever more harmony and precision. What a brilliant wine. It is classic Pauillac to its core."
95-97/100 Punkte - Trinkreife: 2024 - 2050

"This is all about the finish with a sweet-tobacco, berry and light milk-chocolate character. Full body, very fine tannins and a juicy finish. Love the intensity and finesse at the end. Lots of energy. Could better the exquisite 2014."
96-97/100 Punkte

"Ripe, but sleek and very focused, featuring racy iron and savory notes coursing alongside the core of black currant and black cherry fruit. The fresh finish keeps everything in lockstep. Well-built."
94-97/100 Punkte

"One of the successes of the vintage, the Grand-Puy-Lacoste is fabulous. Racy, forward and incredibly inviting, the 2016 makes a strong first impression and then never lets up. Sweet red cherry, blood orange, white pepper and floral notes give the wine its brightness and aromatic nuance. Deep, fleshy and utterly exquisite on the palate, yet light on its feet, the 2016 exudes finesse. The flavors are remarkably vivid, but in the end, it is the wine's sublime balance that places it among the highlights of the vintage. Don't miss it!"
93-96/100 Punkte

"This wine is generously structured and rich, with firm tannins. It does have a hint of bitterness, though it should integrate quickly. It will be a fine wine from about 2027 on."
92-94/100 Punkte

"79% Cabernet Sauvignon, 21% Merlot. Harvested 28 September to 13 October. 45 hl/ha. Very dark crimson. Very ripe and fresh. Pretty glorious expression of the vintage on the nose. Slightly dry finish but really very energetic and may be a fairly good buy. Slightly dry on the end - very British claret!"
17/20 Punkte - Trinkreife: 2025 - 2040

"This has a spicy, almost toasted edge, perfectly balanced depth and a retraction of the tannins through the mid-palate that springs back again on the finish. This vintage sees the addition of 15 new small 80hl stainless steel vats in the cellar, allowing for more precision during fermentation. There is plenty of hidden power going on in this wine, with a tannin index of 79IPT, similar to the 2010. The silky tannins make this large-structured wine deceptive right now, but it is extremely well handled, particularly in the teasing out of mineral, wet stone touches flicking through the dark berry fruits. I expect it will close down a little more than some this year."
94/100 Punkte - Trinkreife: 2027 - 2045

"Tiefdunkles Rubingranat, opaker Kern, dezente Randaufhellung, mit Edelholznoten unterlegte schwarze Frucht nach Brombeeren und Cassis, ein Hauch von Gewürzen und Orangenzesten. Stoffig, engmaschig, dunkle Beerenfrucht, extraktsüße Nuancen, gut eingebettete, reife Tannine, mineralisch und anhaltend, sicheres Reifepotenzial."
94-96/100 Punkte
Hersteller
Château Grand Puy Lacoste, F-33250 Pauillac
Anbaugebiet
Pauillac (Frankreich)
Alkoholgehalt
Der endgültige Alkoholgehalt steht noch nicht fest.
Allergiker-Info
Dieser Wein kann Sulfite enthalten!
Literpreis
119,07 EUR / Liter
Wein
Château Grand Puy Lacoste
Produzent
5. Cru Classe Pauillac
Rene Gabriel
keine Bewertung
Neil Martin
keine Bewertung