Château Climens Sauternes 2016 (1 Flasche 0,750 Liter)
Preis
65,30 €
*
1 Flasche á 65,30 EUR (87,07 EUR / Liter)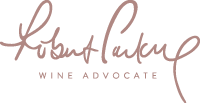 "The 2016 Climens was tasted from the 12 different lots that will go into the Grand Vin, with some selected from the Deuxième Vin, Cyprès de Climens. As usual, I had to assemble them in my mind and relate commonalities, though at a négoçiant a week later I re-tasted four preprepared micro-blends. I found much elegance this year. It is not a powerful Climens in the making and even with the higher alcohol lots that reached 14.9%, you could not feel any warmth and the wines maintained the tension. Some lots displayed saline finishes, perhaps a little more than usual. Perhaps the most important factor was just how "Barsac" they all tasted. Sometimes some lots can taste more Sauternes-like in style, but not this year."
95-97/100 Punkte - Trinkreife: 2021 - 2055

"I tasted the 2016 Climens from four separate lots identified by location, harvest dates, alcohol, residual sugar and the percentage each lot represents of the harvest. The four wines were remarkably different. The Nord was both plush and tropical-leaning, yet with notable freshness, while the Sud managed to be both deep and also light on its feet. I found the Ouest to be the most precise and aromatically lifted of the samples, while the Est was the most concentrated. A simple, impromptu blend of the four lots suggests the 2016 Climens is shaping up to be a magnificent Barsac. The interplay of the various components is quite remarkable."
93-96/100 Punkte

"Climens is usually blended over a prolonged period of at least a year with various lots assembled painstakingly along the way. Until 2017 this has meant that tasters have to visit the chai and schedule a good hour for the barrel-by-barrel process (see What may go into Climens 2015). This year Mathieu Chadronnier of CVBG persuaded Bérénice Lurton of Climens to provide samples of the four main ingredients in Climens 2016 for their tasting at Ch Belgrave in the Médoc, thereby putting it on the itinerary for far more tasters. A much-appreciated initiative.Sample from northern parcels (picked 30 Sep and 18 Oct, 14.1% alcohol, RS 120 g/l, 16% of the crop): Liquorice and rich and round and exciting. Thick and round. Sample from the eastern parcels (picked 29 Sep and 3, 4 Oct, 14.2% alcohol, RS 131 g/l, 27% of the crop): Toasty, deep and edgy with a green streak. From the western parcels (picked 28 Sep, 4, 8 Oct, 14.4% alcohol, RS 129 g/l, 14% of the crop): A bit loose and sweet with bracing acid. Big and bold, with a firm end. From the southern plots (picked 6, 19, 20, 22 Oct, 14.2% alcohol, RS 141 g/l, 43% of the crop): Friendly, round, fresh and floral, gorgeous. Bright fruit."
18+/20 Punkte - Trinkreife: 2026 - 2048

"Climens hold blending tastings every few weeks during maturation, and generally the final blend is made in the November of the year after harvest. Climens only needed two 'tries' through the vineyard here, which has been the case for two or three years as it goes so smoothly. The first tri took place on 20th September following 40mm of rain in mid September, which helped to kick-start the botrytis. The overall yield of around 20hl/ha mainly avoided mildew, and importantly proved that biodynamics can withstand difficult climatic conditions. They work with individual lots here to ensure the right balance, and tasting through several lots the homogeneity of quality is really impressive this year. The overall impression is of smooth citrus fruits with a succulent, velvety rich texture and a beautiful creaminess. There are toffee and nut notes and a gorgeous focus, with true salinity on the finish. The 3.7pH is very close to last year's acidity analysis."
94/100 Punkte - Trinkreife: 2022-2050
Hersteller
Château Climens, F-33720 Barsac
Anbaugebiet
Sauternes (Frankreich)
Alkoholgehalt
Der endgültige Alkoholgehalt steht noch nicht fest.
Allergiker-Info
Dieser Wein kann Sulfite enthalten!
Literpreis
87,07 EUR / Liter
Rene Gabriel
keine Bewertung
Wine Spectator
keine Bewertung
Neil Martin
keine Bewertung
James Suckling
keine Bewertung