Château La Mission Haut Brion Cru classé Graves 2016 (1 Flasche 0,750 Liter)
Preis
499,00 €
*
1 Flasche á 499,00 EUR (665,33 EUR / Liter)
Versand
Kostenloser Versand



"(57.5% Merlot, 42.5% Cabernet Sauvignon) Tiefes, cremiges, komplexes, kräftiges Bouquet, schwarze Beeren, fein Dörrpflaumen, Moccacreme, Edelhölzer, Lakritze, Tabak, Trüffel. Dichtverwobener, vielschichtiger, kraftvoller Gaumen mit dichter Frucht, samtener, gut muskulöser Struktur, viel feinem Tannin, kräftiger, dunkler, vielfältiger Aromatik, sehr langer, voller Abgang mit vielen Rückaromen." – André Kunz
19/20 Punkte - Trinkreife: 2025 - 2060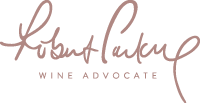 "The 2016 La Mission Haut Brion is a blend of 57.5% Merlot and 42.5% Cabernet Sauvignon picked between 19 September and 14 October, one of the longest ever. "We had to be patient and wait for each plot," Jean-Philippe Delmas told me. "It took longer than usual." As is customary, I allowed my sample, and likewise all the wines poured at this tasting, around 40-45 minutes to open since they always transform in the glass. It has a clean and precise, quite understated bouquet with fine mineralité, cold stone aromas infusing the black fruit. This has incredible precision, perhaps even more pixelated than the "gaff over the road" Haut-Brion. The palate is medium-bodied with supple and lithe tannin. I appreciate the line of acidity here, the smoothness and harmony that takes your breath away. Every atom is infused with life-affirming freshness. It is a wine bridled with incredible focus and delineation. I thought that the 2015 La Mission Haut-Brion flirted with perfection. The 2016 has that extra edge, a "je ne sais quoi" that leaves you reaching for the thesaurus looking for superlatives."
98-100/100 Punkte - Trinkreife: 2026 - 2070

"The 2016 La Mission Haut-Brion is a total knockout. Vertical and powerful, but not at all austere, it exudes class. Fine-grained tannins support the fruit, but they are barely felt, as the wine's balance is so extraordinary. Lifted floral notes and a host of red fruits give the 2016 energy and verve. I can't wait to see how it ages."
94-97/100 Punkte

"This is a seductive, rounded and smooth wine, with fine fruit that cushions the solid tannins. It has spicy tones and ample acidity as well as delicious, concentrated fruitiness. This is going to be a beautiful wine."
96-98/100 Punkte

"Glowing deep crimson. Very intense and ripe. Snazzy and spicy. Polished and racy. Very firm and lots of ripe tannins - very much à La Mission. Super-sophisticated. Inky and fresh and so ripe and confident. A dry style but great. Racy but tannic."
18.5++/20 Punkte - Trinkreife: 2027 - 2050

"Wonderful La Mission this year, graceful but with an unmistakable sense of controlled power. The wine just expands outwards and upwards in your mouth - insistent but terribly polite about it. It is deep and silky, shot through with coffee grounds, damson and soft cassis on a creamy mid-palate, utterly beautiful. There is a real energy and vitality here, with a caressing texture to the tannins and huge persistency on the finish. Dense, and yet so finessed that you could almost drink it today. Wow. The blend is 57.5% Merlot and 42.5% Cabernet Sauvignon with a pH of 3.66, harvested between 19th September and 14th October."
98/100 Punkte - Trinkreife: 2027 - 2050

"The texture to this is very beautiful with chewy yet very polished tannins. Full-bodied, tight and mouth-filling. Starts very slowly and then takes off. Love the energy in this."
96-97/100 Punkte

"Dunkles Rubingranat, opaker Kern, dezente Randaufhellung, zart tabakig-balsamisch unterlegtes schwarzes Waldbeerkonfit, süßes Edelholz, Gewürze, feine Exotik. Stoffig, elegant, straffe Textur, präsente, gut eingebundene Tannine, extraktsüßer Touch im Abgang, sehr gute Länge, feine Holzwürze im Nachhall, vielversprechendes Potenzial."
97-99/100 Punkte
Hersteller
Château La Mission Haut Brion, 67 Rue de Peybouquey, F-33400 Talence
Anbaugebiet
Graves (Frankreich)
Alkoholgehalt
Der endgültige Alkoholgehalt steht noch nicht fest.
Allergiker-Info
Dieser Wein kann Sulfite enthalten!
Literpreis
665,33 EUR / Liter
Wein
Château La Mission Haut Brion
Produzent
Cru classé Graves
Rene Gabriel
keine Bewertung
Wine Spectator
keine Bewertung
Neil Martin
keine Bewertung