Château Ferrière 3. Cru Classé Margaux 2016 (1 Flasche 0,750 Liter)
Preis
41,70 €
*
1 Flasche á 41,70 EUR (55,60 EUR / Liter)



"Verhaltenes, herbes Bouquet, rote Beeren, Johannisbeeren, Holz. Kerniger, mittelkräftiger Gaumen mit sandigem Tannin, leichter Frucht, leicht kantiger Struktur, trockener Abgang. Kann noch zulegen." – André Kunz
16/20 Punkte - Trinkreife: 2023 - 2032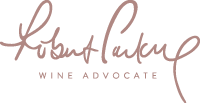 "The 2016 Ferriere is an accomplished Margaux for the vintage. It has a feminine, refined bouquet with blackberry, wild strawberry and light rose petal aromas, just a hint of vanilla from the new oak that is neatly integrated. The palate is medium-bodied with ripe, quite juicy tannin. This is very harmonious with fine tannin, impressive depth and a sense of mineralité that is in tune with this vintage. I thought that the 2015 Ferriere was excellent, but this is another step up. Bravo, Clare Villars Lurton!"
92-94/100 Punkte - Trinkreife: 2021 - 2045

"Tangy and fruity with spice and berry character. Full body, chewy tannins and a tight finish. This will fill out nicely in barrel. From biodynamic grapes."
93-94/100 Punkte

"Gentle-edged, with pretty plum and cherry paste flavors, lined with subtle cocoa and roasted cedar accents. Offers a supple, floral-accented finish."
88-91/100 Punkte

"The 2016 Ferrière is a deep, fleshy wine. Bold, and sumptuous, with terrific aromatic nuance, the 2016 comes across as wonderfully complete today. Dark tonalities of fruit, smoke, tobacco, licorice and grilled herbs are all pushed forward. Beams of tannin underpin the fruit, but they are nearly buried by the sheer intensity of the fruit. Expressive and layered in the glass, the 2016 Ferrière is a winner. Tasted two times."
89-92/100 Punkte

"From a vineyard that is now biodynamic, the wine has gained an extra dimension of fruit. At the same time, the tannins give the wine density that will stand it in good stead as it ages. This is for the long term."
93-95/100 Punkte

"Light, toasty nose. Lively and very Margaux. Unforced. Even a bit delicate. Just a tad drying on the end, and far from the most concentrated, but overall quite a pleasure."
17-/20 Punkte - Trinkreife: 2024 - 2040

"Beautiful, deeply extracted but elegant and restrained through the body. Things here are extremely precise, the floral frame to the aromatics is clear, and you practically tiptoe through the tannins that are without doubt present. I like this enormously, although it felt a little more generous in 2015. Ferrière has been certified organic since 2015 and in official conversion to biodynamics since 2016."
92/100 Punkte - Trinkreife: 2027 - 2050

"Tiefdunkles Rubingranat, opaker Kern, dezente Randaufhellung, etwas verhalten, schwarze Beerenfrucht, zarte Kräuterwürze, tabakige Nuancen. Mittlere Komplexität, reife Pflaumen, gut eingebettete Tannine, angenehme Frische, im Abgang noch etwas holzdominiert."
92-94/100 Punkte
Hersteller
Château FerriÈre, 33 Rue de la Tremoille, F-33460 Margaux
Anbaugebiet
Margaux (Frankreich)
Alkoholgehalt
Der endgültige Alkoholgehalt steht noch nicht fest.
Allergiker-Info
Dieser Wein kann Sulfite enthalten!
Literpreis
55,60 EUR / Liter
Produzent
3. Cru Classé Margaux
Rene Gabriel
keine Bewertung
Neil Martin
keine Bewertung