Château Pape Clement Blanc Cru classé Graves 2016 (1 Flasche 0,750 Liter)
Preis
149,90 €
*
1 Flasche á 149,90 EUR (199,87 EUR / Liter)



"Samtenes, kräftiges, feinherbes Bouquet, Pfirsich, Grapefruit, Kräuter, Minze. Dichter, samtener Gaumen mit kräftiger Frucht, gut eingebundener Säure, kräftiger Aromatik, langer, feinherber Abgang." – André Kunz
18/20 Punkte - Trinkreife: 2022 - 2038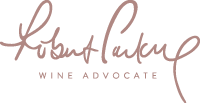 "The 2016 Pape Clement Blanc is a blend of 55% Sauvignon Blanc and 45% Sémillon that was cropped at 45 hectoliters per hectare between 12-27 September. It has quite an understated bouquet, stony and a little distant at first but then opening up with lime flower, kiwi fruit and a touch of limestone. The palate is fresh on the entry, the Sauvignon Blanc driving this Pape Clement along, perhaps less flamboyant and viscous in style than previous vintages, but I appreciate the tautness and delineation here, the persistent and slightly saline finish. This is excellent."
92-94/100 Punkte - Trinkreife: 2019 - 2032

"A solid and four-square white with lemon-rind and dried-apple character. Pears, too. Full and dense with layers of fruit and phenolic character. Red wine texture in a white. One for aging."
94-95/100 Punkte

"The 2016 Pape Clément Blanc is rich and inviting to the core. A wine of notable depth and viscosity, it nevertheless retains striking freshness and verve. In 2016, a challenging year for whites, most wines are missing something, most often freshness or body. Pape Clément Blanc, on the other hand, has it all. The 2016 is shaping up to be a jewel of a wine."
92-95/100 Punkte

"This is a beautiful wine, ripe in swathes of rich apple and peach that is cut by bright, lemony acidity. It is exuberant, putting its fruit on a pedestal, and should age well. Hold until 2020."
93-95/100 Punkte

"Oak is still a big part of the story with Pape Clément's white wine, but the change comes in the introduction of a variety of barrel sizes and origins, including an increase in Burgundian barrels. They have wisely kept the signature round, citrus notes that long term fans of Pape Clément will be looking for, but as with the reds the overall feel is of a more sculpted, fragrant wine than in some previous vintages. To be honest, 2016 was not an easy vintage to dial things back, as the mid-palate can feel a touch hollow due to lacking the gripping minerality of the best vintages. But they have delivered an extremely successful wine, with rose and honeysuckle touches adding layers of complexity to the soft citrus flavours. Enjoyable."
91/100 Punkte - Trinkreife: 2018 - 2028

"Helles Gelbgrün, Silberreflexe, reifer gelber Apfel, zart nach frischen Orangenzesten, zarte Gewürznuancen. Stoffig, weiße Fruchtnuancen, zart nach Pfirsich, feiner Säurebogen, mineralisch und gut anhaltend, verfügt über Entwicklungspotenzial."
92-94/100 Punkte
Hersteller
Château Pape Clément, 216 Av. du Dr. Nancel Penard, F-33600 Pessac
Anbaugebiet
Graves (Frankreich)
Alkoholgehalt
Der endgültige Alkoholgehalt steht noch nicht fest.
Allergiker-Info
Dieser Wein kann Sulfite enthalten!
Literpreis
199,87 EUR / Liter
Wein
Château Pape Clement Blanc
Produzent
Cru classé Graves
Rene Gabriel
keine Bewertung
Wine Spectator
keine Bewertung
Neil Martin
keine Bewertung