Château Pedesclaux 5. Cru Classe Pauillac 2016 (1 Flasche 0,750 Liter)
Preis
48,90 €
*
1 Flasche á 48,90 EUR (65,20 EUR / Liter)



"(45% Merlot, 48% Cabernet Sauvignon, 4% Petit Verdot, 3% Cabernet Franc, 54 hl/ha, 13.3% vol. Alkohol) Kräftiges, süsses, samtenes Bouquet, Cassiscreme, Caramel, Mocca, Tabak, fein Eukalyptus. Dichter, opulenter, cremiger Gaumen mit kräftiger, süsser Frucht, viel feinem Tannin, cremiger Struktur, vielfältiger, süsser Aromatik, langer, voller Abgang." – André Kunz
18/20 Punkte - Trinkreife: 2023 - 2038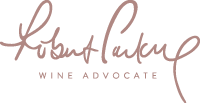 "The 2016 Pedesclaux is a blend of 48% Cabernet Sauvignon, 45% Merlot, 4% Petit Verdot and 3% Cabernet Franc, picked between 29 September and 18 October, matured in 60% new oak. It has a tightly-wound bouquet with blackberry and raspberry fruit, a touch of iodine and graphite. I like the subtle nature of this Pedesclaux, the brooding intensity. The palate is medium-bodied with very fine tannin, crisp and fresh, a gorgeous salinity and a long and persistent, lightly spiced finish. This leaves the 2015 Pedesclaux far behind."
93-95/100 Punkte - Trinkreife: 2022 - 2050

"This is very tight and focused with a precise, almost percing depth. Full body, ultra-refined and a long finish. Fantastic length. Great elegance here with power."
94-95/100 Punkte

"Ironclad grip frames a core of dark currant fruit, with flecks of tobacco and pepper chiming in on the finish. Textbook Pauillac."
90-93/100 Punkte

"The 2016 Pédesclaux is ripe, voluptuous and downright delicious. Although not especially complex, Pédesclaux has an immediacy that is hugely appealing. Black cherry, chocolate, smoke, mocha and licorice add to its sumptuous, racy personality. This is a wine of pure, unadulterated pleasure. The 2016 spent a whopping two months on the skins (including a 10-15 day cold soak) and will see about 50% new oak during its planned 18 months in barrel. Eric Boissenot is the consulting winemaker. Tasted two times."
90-93/100 Punkte

"Bright deep crimson. Creamy texture. Obviously lots of work has gone into this. Very gentle extraction. Rewarding drink though just a suggestion of modern winemaking rather than overbearing vineyard influence. "
16.5/20 Punkte - Trinkreife: 2024 - 2036

"A property that has been benefitting from new investment in the form of additional, better quality plots and a new cellar that allows far greater precision - I know everyone says this, but in this case they moved from large, old wooden vats to an array of shapes and sizes. Once again in this vintage you see the results of investment, and we have an utterly delicious Pédesclaux on our hands. Well structured, it has walls but the juice runs down them like in a perfectly filtered underground cavern. Once again it is the stunningly juicy fruit that impresses on the finish, giving a mouthwatering freshness. The blend is 48% Cabernet Sauvignon, 45% Merlot, 4% Petit Verdot and 3% Cabernet Franc - the first vintage in the history of the estate to have all four varieties now that the new plantings have come through. Lots of small berries mean the yield is around 10% up on 2015, to 55hl/ha, without sacrificing concentration. In fact it has more race and concentration than last year, and with a tannin count of 82IPT and 12.5% press wine the apparent delicacy is impressive. 50% new oak, 3.61pH. Get on board with this wine."
94/100 Punkte - Trinkreife: 2027 - 2045

"Tiefdunkles Rubingranat, opaker Kern, dezente Randaufhellung, florales Bukett, frisches Cassis, ein Hauch von Brombeerkonfit, frische Mandarinenzesten. Mittlerer Körper, rotbeerig, feine Fruchtsüße, integrierte Tannine, mineralisch und anhaltend, frisch strukturierter Speisenbegleiter."
92-94/100 Punkte
Hersteller
Château Pedesclaux, Rue de l´Industrie, F-33250 Pauillac
Anbaugebiet
Pauillac (Frankreich)
Alkoholgehalt
Der endgültige Alkoholgehalt steht noch nicht fest.
Allergiker-Info
Dieser Wein kann Sulfite enthalten!
Literpreis
65,20 EUR / Liter
Produzent
5. Cru Classe Pauillac
Rene Gabriel
keine Bewertung
Neil Martin
keine Bewertung