Château Langoa Barton 3. Cru Classe St. Julien 2016 (1 Flasche 0,750 Liter)
Preis
54,40 €
*
1 Flasche á 54,40 EUR (72,53 EUR / Liter)



"(55% Cabernet Sauvignon, 37% Merlot, 8% Cabernet Franc) Samtenes, volles, süsses, cremiges Bouquet, Cassis, Schwarztee, Tabak, Zedern, Korinthen, fein Lakritze. Eleganter, dichter, fruchtiger Gaumen mit kräftiger, süsser Aromatik, cremiger Struktur, feinem Tannin, dichtverwobener Struktur, langer, frischer Abgang." – André Kunz
18/20 Punkte - Trinkreife: 2022 - 2038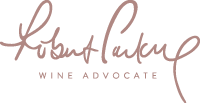 "The 2016 Langoa Barton is a blend of 55% Cabernet Sauvignon, 37% Merlot and 8% Cabernet Franc picked between 29 September and 13 October. It is being matured in 60% new oak barrels. It has a very succinct bouquet, with a mixture of black and red fruit, a slight sea spray/estuarine tincture, hints of leather and brown spice in the background. The palate is very harmonious on the entry with a grainy texture. There is good backbone here, maybe just a little foursquare compared to other Saint Julien wines, but it gathers pace towards the finish that displays touches of spice and cedar. Understated and classic Langoa."
91-93/100 Punkte - Trinkreife: 2022 - 2045

"This is really structured with great depth and power. Full body, chewy tannins, lots of fruit and a tangy, fresh finish. Solid."
94-95/100 Punkte

"The fresh blueberry, cherry and black currant flavors give this a wide range, while racy graphite and a mouthwatering anise streak drive the finish. The fruit is so enticing that you lose track of how solidly built this is through the finish."
93-96/100 Punkte

"The 2016 Langoa Barton is soft, pliant and absolutely delicious. Succulent red cherry, rose petal, lavender, mocha and sweet spice fill out the wine's mid-weight frame effortlessly. Succulent and inviting, the 2016 is terrific today. The 2016 is marked by its energy and freshness, much of that the result of the Cabernet Franc, which is on the higher end of the range by historical standards. Tasted two times."
90-93/100 Punkte

"From one of the three chateaus owned by the Barton family, this wine is showing its pedigree. It has elegance as well as structured tannins, ripe blackberry fruits and ample acidity. It is likely to age well over the medium term."
94-96/100 Punkte

"Exceptionally dark purple. Very meaty, concentrated nose with real lift. Lots of graphite and grit. No spare flesh but truly terroir wine. Sinewy. Bone-dry finish. Very much in its own style. But long and precise."
17.5/20 Punkte - Trinkreife: 2027 - 2045

"This is a controlled, confident and elegant demonstration of the appellation in this vintage. Coffee grounds on the nose and through the mid palate with tight, cassis-drenched fruits, cedar and menthol, ticking those St-Julien boxes."
94/100 Punkte - Trinkreife: 2027 - 2050

"Tiefdunkles Rubingranat, opaker Kern, dezente Randaufhellung, mit einem Hauch von Honig unterlegte dezente dunkle Beerenfrucht, tabakige Nuancen. Saftig, kirschig, feine Fruchtsüße, integrierte Tannine, lebendige Textur, bleibt gut haften, sicheres Entwicklungspotenzial."
93-95/100 Punkte
Hersteller
Château Léoville Barton, F-33250 Saint-Julien-Beychevelle
Anbaugebiet
Saint Julien (Frankreich)
Alkoholgehalt
Der endgültige Alkoholgehalt steht noch nicht fest.
Allergiker-Info
Dieser Wein kann Sulfite enthalten!
Literpreis
72,53 EUR / Liter
Wein
Château Langoa Barton
Produzent
3. Cru Classe St. Julien
Rene Gabriel
keine Bewertung
Neil Martin
keine Bewertung