Château Batailley 5. Cru Classé Pauillac 2016 (1 Flasche 0,750 Liter)
Preis
59,95 €
*
1 Flasche á 59,95 EUR (79,93 EUR / Liter)



"(85% Cabernet Sauvignon, 12% Merlot, 3% Petit Verdot, 50 hl/ha) Samtenes, frisches, kräftiges Bouquet, Cassis, Tabak, schwarze Schokolade, Minze, fein Pflaumen. Cremiger, aromatischer Gaumen mit kräftiger Frucht, viel feinem Tannin, dichtverwobener Struktur, kräftiger, süsser Aromatik, langer, frischer Abgang." – André Kunz
18/20 Punkte - Trinkreife: 2024 - 2040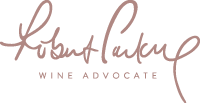 "The 2016 Batailley is a blend of 12% Merlot, 3% Petit Verdot, 85% Cabernet Sauvignon cropped at 50h hectoliters per hectare. Matured in 60% new oak. It has an intense graphite infused bouquet with fine delineation, some freshly picked Pauillac mint coming through with aeration. The palate is medium-bodied with firm tannin that grip the mouth insistently; with graphite and tobacco-infused black fruit dominating, this a classically styled Batailley in the vein of previous vintages with the elegance coming through towards the finish. This is one of those wines that grows on you, perhaps not as easy or as charming to taste as other Pauillac 2016s at this stage, but knowing this property well, I know how it can blossom when it matters, which is when you and I drink it."
93-95/100 Punkte - Trinkreife: 2022 - 2050

"I thought the 2015 defined the new Batailley, but this is fantastic. Full-bodied and so tannic and powerful. Flavors of chocolate, coffee and spices. Excellent finish. Very muscular. Tight and precise."
95-96/100 Punkte

"Enticingly fresh, this is open-knit in feel, offering a pretty display of cherry paste and red currant preserve flavors. A twinge of warm earth on the finish keeps this grounded and adds some needed bass."
91-94/100 Punkte

"This finely structured wine comes from a chateau that always provides good value. This is rich, packed with black-currant flavors and fine tannins. It should age gracefully over the medium term."
93-95/100 Punkte

"Lifted, sweet and very Pauillac on the nose. Thick and sweet on the palate though - rather different from the nose. Pretty sharp on the palate with some overtones of the right bank even though the nose is pure Pauillac. Quite a dramatic play, this wine! Drama in spades. "
17+/20 Punkte - Trinkreife: 2025 - 2043

"A tunnel of tannins takes you right through the palate, but it is not fully walled in as with 2010, rather the tannins are pliable and the overall feeling is of well controlled fruit that deepens as you go along. The blend is 85% Cabernet Sauvignon, with 12% Merlot and 3% Petit Verdot, and a pH of 3.6. Wonderfully deep fruit flavours of blackberry and crushed cassis reside against black chocolate and well contained tannins. A lovely vintage that has power but is just the right side of big extraction. Good persistency with a coffee-scented finish. This is a buy, for sure."
93/100 Punkte - Trinkreife: 2027 - 2045

"Dunkles Rubingranat, opaker Kern, dezente Randaufhellung, feine Anklänge von Dörrpflaumen, ein Hauch von Feigen und Tabak. Mittlere Komplexität, Nuancen von Brombeeren und Cassis, integrierte Tannine, etwas entwickelter, dezenter Nougat im Nachhall, ein charmanter Speisenbegleiter."
92-94/100 Punkte
Hersteller
Château Batailley, F-33250 Pauillac
Anbaugebiet
Pauillac (Frankreich)
Alkoholgehalt
Der endgültige Alkoholgehalt steht noch nicht fest.
Allergiker-Info
Dieser Wein kann Sulfite enthalten!
Literpreis
79,93 EUR / Liter
Produzent
5. Cru Classé Pauillac
Rene Gabriel
keine Bewertung
Neil Martin
keine Bewertung
Antonio Galloni
keine Bewertung