Château Beau-Sejour-Becot Premier Grand Cru Classe B St. Emilion 2016 (1 Flasche 0,750 Liter)
Preis
75,00 €
*
1 Flasche á 75,00 EUR (100,00 EUR / Liter)



"Samtenes, dunkles, kräftiges Bouquet, schwarze Kirschen, frische Kräuter, Lakritze, Graphit. Dichtverwobener, kraftvoller Gaumen mit kräftiger, süsser Frucht, cremiger, muskulöser Struktur, viel feinem Tannin, vielfältiger, dunkler Aromatik, langer, aromatischer, dichter Abgang. Kann noch zulegen." – André Kunz
18/20 Punkte - Trinkreife: 2024 - 2045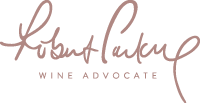 "The 2016 Beau-Sejour-Becot is a blend of 80% Merlot, 15% Cabernet Franc and 5% Cabernet Sauvignon cropped at 40 hectoliters per hectare, picked between 3 October. It has a very pure and precise bouquet, pure with joyful black cherries, blackcurrants, cedar and incense that is beautifully defined. The palate is medium-bodied with supple tannin, very well balanced, sensual and lively with a gentle, caressing finish of cedar and tobacco. There is good structure here, a Saint Emilion that should age with style. This continues the upswing of Beau-Sejour-Becot."
93-95/100 Punkte - Trinkreife: 2022 - 2045

"This is really beautiful in 2016 showing blackberry, blueberry and walnut character. Full-bodied, tight and focussed with fantastic length. Serious. Best ever modern vintage?"
93-94/100 Punkte

"Inviting, with a core of warm fig and boysenberry fruit backed by a hefty dose of anise and fruitcake. Sweet spice accents through the toasted finish."
92-95/100 Punkte

"The 2016 Beau-Séjour-Bécot is terrific. Bold, ample and juicy on the palate, it exudes depth in all of its dimensions. The super-ripe red cherry, smoke, blood orange, spice and red plum flavors are supple and tasty. The 2016 spent about a month on the skins, with some lots fermented in 600-liter barrels. New oak will be about 90 percent. Jean-Philippe Fort is the consultant. Tasted two times."
90-93/100 Punkte

"Minty aromas signal the effect new wood is already having on this wine. The fruit is opulent and ripe, with generous blackberry and plum flavors filling the glass. It will take many years to develop, so drink after 2029."
95-97/100 Punkte

"Deep crimson. Smooth and ripe. No rough edges. Until a sort of dry Marmite finish (love it or hate it). Cool, light end. Rather a lack of fruit intensity on the mid palate."
16/20 Punkte - Trinkreife: 2023 - 2035

"Right on the limestone plateau, this has a lovely delivery of extremely ripe black fruits dotted through with minerality and little pulses of electricity. Extremely successful, this will age well thanks to elongated tannins that are chalky in all the right places. Again, we have this slight austerity on the finish, a reminder than 2016 is not the right bank party we saw in 2015, but this is excellent with such a beautiful balance."
94/100 Punkte - Trinkreife: 2027 - 2050

"Tiefdunkles Rubingranat, fester Kern, violette Reflexe, zarte Randaufhellung, reife Pflaumen, schwarze Kirschen, schokoladiger Touch, zarte Gewürzanklänge, feines Edelholz. Saftig, rund und elegant, frisch strukturiert, gut eingebettete Tannine, bleibt haften, extraktsüßer Nachhall, sicheres Reifepotenzial."
93-95/100 Punkte
Hersteller
Château Beau-Séjour Bécot, La Carte, F-33330 Saint-Émilion
Anbaugebiet
Saint Emilion (Frankreich)
Alkoholgehalt
Der endgültige Alkoholgehalt steht noch nicht fest.
Allergiker-Info
Dieser Wein kann Sulfite enthalten!
Literpreis
100,00 EUR / Liter
Wein
Château Beau-Sejour-Becot
Produzent
Premier Grand Cru Classe B St. Emilion
Rene Gabriel
keine Bewertung
Neil Martin
keine Bewertung