Château Durfort Vivens 2. Cru Classé Margaux 2016 (1 Flasche 0,750 Liter)
Preis
58,90 €
*
1 Flasche á 58,90 EUR (78,53 EUR / Liter)



"Pfefferiges, süsses Bouquet, roter Cassis, Holunder, Caramel. Mittelkräftiger, schlanker Gaumen mit kantiger Struktur, sandigem Tannin, leichter Aromatik, trocknender Abgang." – André Kunz
16/20 Punkte - Trinkreife: 2024 - 2034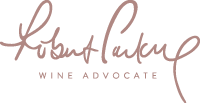 "The 2016 Durfort Vivens, which I tasted at a négoçiant tasting, is a blend of 94% Cabernet Sauvignon and 6% Merlot, the vineyard now biodynamically farmed and Demeter approved. I have criticized this Margaux on previous occasions due to lack of ripeness, but certainly the nose does not display any of that. This 2016 comes armed with attractive blackberry, bilberry and sous-bois aromas that gradually unfurl in the glass. The palate is medium-bodied with an insistent grip on the entry. The tannins feel quite bold for Durfort-Vivens, with plenty of sappy black fruit. I appreciate the acidic drive of this Margaux and the finish is energetic, full of tension and leaves a lovely, almost brine-like aftertaste. This is one of the best wines from Gonzalgue Lurton that I have tasted in recent years."
90-92/100 Punkte - Trinkreife: 2021 - 2042

"This is really superb with beautiful density and ripe tannin texture. Full body and a round and polished texture. Rich and impressive but all in class. Made from biodynamic grapes. Almost all cabernet sauvignon."
95-96/100 Punkte

"Cabernet Sauvignon plays the leading role in the 2016 Durfort-Vivens. Inky, deep and fleshy, the 2016 exudes considerable aromatic and flavor intensity. Grilled herbs, leather, tobacco, smoke and licorice infuse a core of super-ripe dark Cabernet fruit. The tannins are present, but they are nicely balanced by the luxuriousness of the fruit. This is an especially ripe, almost exotic, style for Margaux, but it works. In 2016 Durfort-Vivens is 94% Cabernet Sauvignon and 6% Merlot, which is the highest amount of Cabernet Sauvignon ever in the wine."
90-93/100 Punkte

"Now certified biodynamic, this estate is on a roll. This vintage is very fine, rich and well structured. The dry core is contrasted by black fruit flavors. It is going to be generous and concentrated; there is long-term aging potential here."
95-97/100 Punkte

"Dark purple. Very wild cocktail of aromas. Real lift and freshness. Racy and very distinctive. There is certainly full ripeness but a more delicate touch than most. Good length. Transparency and undertow.A way ahead?"
17.5/20 Punkte - Trinkreife: 2026 - 2043

"Now biodynamically certified by Demeter as of the 2016 vintage, this has a full 70% Cabernet Sauvignon, 25% Merlot and 5% Cabernet Franc. This was a great year for Cabernet, certainly as you move further up the Médoc, and it is flexing its muscles here. I just love this, it has a true sense of forward motion but it is also intense, complex and layered. Extremely clear liquorice and tight black spice, with waves of soft floral, almost violet, notes. Sometimes a forgotten estate in Margaux, as far as any 1855 property can be forgotten, but we are going to see the plaudits increase over the next few years, and this is sounding the starting gun."
94/100 Punkte - Trinkreife: 2027 - 2050

"Dunkles Rubingranat, opaker Kern, dezente Randaufhellung, zart nach Rosinen und Dörrfeigen, ein Hauch von kandierten Veilchen im Hintergrund, ein Hauch von Mandarinenzesten. Saftig, elegant, reife Kirschenfrucht, integrierte Tannine, bereits entwickelt, süßer Nachhall."
91-93/100 Punkte
Hersteller
Château Durfort Vivens, 3 Rue du General de Gaulle, F-33460 Margaux
Anbaugebiet
Margaux (Frankreich)
Alkoholgehalt
Der endgültige Alkoholgehalt steht noch nicht fest.
Allergiker-Info
Dieser Wein kann Sulfite enthalten!
Literpreis
78,53 EUR / Liter
Wein
Château Durfort Vivens
Produzent
2. Cru Classé Margaux
Rene Gabriel
keine Bewertung
Wine Spectator
keine Bewertung
Neil Martin
keine Bewertung