Château Brane Cantenac 2. Cru classé Margaux 2016 (1 Flasche 0,750 Liter)
Preis
79,95 €
*
1 Flasche á 79,95 EUR (106,60 EUR / Liter)



"Mineralisches, herbes Bouquet, rote und blaue Beeren, Heidelbeeren, rote Pflaumen, Himbeeren, Balsaholz. Seidener, eleganter Gaumen mit guter Frucht, feinsandigem Tannin, süsser Aromatik, fein muskulöser Struktur, langer Abgang." – André Kunz
17/20 Punkte - Trinkreife: 2024 - 2038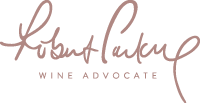 "The 2016 Brane-Cantenac is a blend of 70% Cabernet Sauvignon, 27% Merlot, 2% Cabernet Franc and 1% Carmenere picked from 22 September until 17 October (the tiny parcel of Carmenere picked three days later). The yields came in at 51 hectoliters per hectare and it is matured in 75% new oak and 25% one-year-old barrels, the final alcohol level 13.3%. It has a beautifully defined, very detailed bouquet with mineral-rich black fruit laced with cedar and graphite notes, living up to its nom de plume as the "Pauillac of Margaux." The palate is simply the best that I have ever tasted at the estate, without question. This has presence, but also weightlessness, filigree tannin and perfectly pitched acidity, with real intensity and drive. The tension here is outstanding and the persistence is incredibly long. It is not the showiest of all the 2016s by a long stretch, and yet it is everything you could possibly want from a Margaux. Like Beychevelle this year, the 2016 Brane-Cantenac puts recent vintages in the shade, thanks not only to the growing season, but also a new punching down system in their gravity-fed winery that was completed in 2015. The 2016 is a benchmark against which future vintages will be compared."
96-98/100 Punkte - Trinkreife: 2026 - 2060

"This is really strong from Brane-Cantenac this year with toned muscles and beautiful fruit. Full-bodied, chewy and polished. Shows wonderful intensity and density yet remains reserved and very tight. Very impressive from here. Grabs you. One of the best ever from here."
95-96/100 Punkte

"Shows a coffee edge, along with tobacco and bay notes that meld steadily into the core of steeped plum and black cherry fruit. The fleshy finish lets the bay element take an encore. A touch old-school."
90-93/100 Punkte

"The 2016 Brane-Cantenac is terrific, and also a worthy follow-up to the 2015, although it naturally reflects the very different personality of the year. Dark red and purplish fruit, mocha, spice and leather infuse this super-expressive Margaux. Vivid and intense, but with a perceptible feeling of translucent finesse, the 2016 is wonderfully complete and expressive. It also has quite a bit of potential to grow from there. Tasted three times."
90-93/100 Punkte

"While this wine has tannins, they're beautifully integrated with the juicy black-currant flavors to create a smooth texture. This rich ad structured wine is built for the long term."
94-96/100 Punkte

"Dark purplish crimson. Neat, unforced, smells fully ripe. Salty finish and a fine spread across the palate. Bone dry, but not too drying, finish. Cool, unforced and sophisticated.Very competent indeed."
17/20 Punkte - Trinkreife: 2026 - 2044

"Gorgeous campsite woodsmoke effect on the nose and the effect, as is so often the case with Brane, is that their use of oak ageing is extremely cleverly thought out. This is a luscious wine with rich, deeply layered fruits and gentle spices, all set against well brushed, caressing tannins. This is a great vintage for this property, so effortless. 70% Cabernet Sauvignon, 27% Merlot, 2% Petit Verdot and 1% Carmenere (now old enough at 10 years, and successful enough due to the late harvest, to finally make it into the grand vin). Excellent."
94/100 Punkte - Trinkreife: 2027 - 2050

"Tiefdunkles Rubingranat, opaker Kern, dezente Randaufhellung, zart floral unterlegte reife Herzkirschen, Brombeerkonfit, zarte Edelholznuancen. Saftig, elegant und extraktsüß, gut integrierte Tannine, rotbeerige Nuancen, mineralisch und frisch, bleibt sehr gut haften, sicheres Reifepotenzial."
93-95/100 Punkte
Hersteller
Château Brane-Cantenac, F-33460 Cantenac
Anbaugebiet
Margaux (Frankreich)
Alkoholgehalt
Der endgültige Alkoholgehalt steht noch nicht fest.
Allergiker-Info
Dieser Wein kann Sulfite enthalten!
Literpreis
106,60 EUR / Liter
Wein
Château Brane Cantenac
Produzent
2. Cru classé Margaux
Rene Gabriel
keine Bewertung
Neil Martin
keine Bewertung