Château Figeac 1. Grand Cru classé B St. Emilion 2016 (1 Flasche 0,750 Liter)
Preis
229,00 €
*
1 Flasche á 229,00 EUR (305,33 EUR / Liter)
Versand
Kostenloser Versand



"(36% Merlot, 26% Cabernet Franc, 38% Cabernet Sauvignon, 49 hl/ha, 14% vol. Alkohol) Dichtes, elegantes, frisches, komplexes Bouquet, Johannisbeeren, Heidelbeeren, Brombeeren, Minze, Tabak, fein Kräuter, Korinthen. Fein cremiger, dichter, vielschichtiger Gaumen mit kräftiger, süsser, feiner Frucht, viel feinem Tannin, vielfältiger, dichter, frischer Aromatik, eleganter, konzentrierter, fein muskulöser Struktur, sehr langer, voller, duftiger Abgang mit vielen Rückaromen." – André Kunz
19/20 Punkte - Trinkreife: 2024 - 2048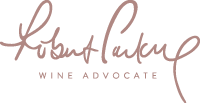 "The 2016 Figeac is a blend of 36% Merlot, 26% Cabernet Franc and 38% Cabernet Sauvignon, picked from 23 September until 20 October at 49 hectoliters per hectare with 13.9% alcohol. The acidity is 3.67 pH, and it matured in 100% new oak (focused on five cooperages). This is a property that opened a new chapter in 2013, when Michel Rolland's services as a master blender have been called upon and engendered far greater harmony between the three grape varieties, now all singing from the same hymn sheet. It has a crisp blackberry nose, a little closed at first, opening nicely in the glass and offering raspberry coulis, pencil box and subtle mint aromas-classic Figeac in many ways. The palate is extraordinarily well balanced with a fine lattice of tannin sculpted to perfection. There is a slight edginess to this Figeac that I adore, the Cabernets very expressive, more so than the 2015, with graphite infusing every pore of the black fruit. This Figeac has an outstanding structure and a saline finish that beckons you back for another sip. The 2015 Figeac was stunning and the 2016 no less. Tasted on four separate occasions, and in the end, only one (banded) score became inevitable."
98-100/100 Punkte - Trinkreife: 2026 - 2060

"Tight and backward, with a wall of cocoa and loam out front, but the core of cassis and blackberry fruit is prodigious, and the mix of charcoal, tobacco and warm paving stone notes making up the finish cuts a seriously wide swath. This needs to be tamed by its élevage though."
95-98/100 Punkte

"The 2016 Figeac has been super-impressive on both occasions I have tasted it so far. A big wine, the 2016 exudes depth and power. Even so, the forbidding tannins are almost shockingly buried by the sheer intensity and purity of the fruit. Graphite, savory herbs, smoke, menthol, licorice and smoke are some of the many accents that infuse the huge finish. As good as the 2016 is today, it is clearly for readers who can afford to be patient, as it will likely be many years before the wine is ready to drink. Technical Director Frédéric Faye, consulting winemaker Michel Rolland and the team have done a superb job with the 2016."
94-97+/100 Punkte

"This aromatic wine is magnificent in its balance and richness. With its high proportion of Cabernet Sauvignon (38%), it is so typical of this estate. The tannins are velvety while packing a firm punch. Dark and concentrated, it is a great wine for long-term aging."
97-99/100 Punkte

"36% Merlot, 26% Cabernet Franc, 38% Cabernet Sauvignon. No pigeage, more like an infusion with gentle remontage.Lively and very Figeac. Just as it should be. Zesty and confident and of the place. Rich palate entry and then lovely freshness. Firm and glorious. Like an arrow. Very pure. Frédéric Faye and the Manoncourt family should be very proud. Classic. Racy and juicy and beautifully balanced. Long."
19/20 Punkte - Trinkreife: 2024 - 2040

"2016 keeps Figeac on the trajectory set out in recent vintages, and is proof once again that power does not have to mean sacrificing precision and juiciness if it is done right. This is a great wine, with purity and focus from the balanced black fruit delivery. You don't feel anything drop through the palate - each element is held in suspension and it finishes strong with a mouthwatering flourish. 38% Cabernet Sauvignon, 36% Merlot and 26% Cabernet Franc aged in 100% new oak. 3.67pH."
98/100 Punkte - Trinkreife: 2027 - 2050

"Tiefdunkles Rubingranat, violette Reflexe, zarte Randaufhellung. Mit aromatischen Kräutern wie Pfefferminze und Kardamom unterlegte Brombeernote, ein Hauch von Cassis und Tabak, vom Cabernet klar markierter Duft. Engmaschig und straff, dunkle Frucht, angenehme Extraktsüße, reifes, tragendes Tannin, finessenreich und lange anhaltend, mineralisch-salziger Terroirtouch, ein neuer Meilenstein für dieses großartige Weingut."
97-99/100 Punkte
Hersteller
Château de Figeac, F-33330 Saint-Émilion
Anbaugebiet
Saint Emilion (Frankreich)
Alkoholgehalt
Der endgültige Alkoholgehalt steht noch nicht fest.
Allergiker-Info
Dieser Wein kann Sulfite enthalten!
Literpreis
305,33 EUR / Liter
Produzent
1. Grand Cru classé B St. Emilion
Rene Gabriel
keine Bewertung
Neil Martin
keine Bewertung
James Suckling
keine Bewertung