Château La Dominique Grand Cru classé St. Emilion 2016 (1 Flasche 0,750 Liter)
Preis
62,50 €
*
1 Flasche á 62,50 EUR (83,33 EUR / Liter)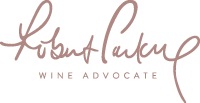 Flaschenbewertung (Dezember 2018):
"The 2016 La Dominique is composed of 80% Merlot, 12% Cabernet Franc and 8% Cabernet Sauvignon. It was aged for 16 months in 60% new oak and 20% one-year-old oak from four different coopers and 20% in tanks. Deep garnet-purple colored, it features black cherry compote, blackberry pie, sautéed herbs and tree bark with wafts of tobacco and a touch of underbrush. The palate is medium to full-bodied, very firm and structured with a lively lift to the finish. About 6,666 cases produced."
92/100 Punkte - Trinkreife: 2020 - 2034

"Pfefferiges, mineralisches Bouquet, Graphit, Himbeerjoghurt. Kräftiger, seidener, fruchtiger Gaumen mit süsser Aromatik, cremiger Struktur, süsser Frucht, langer, fein opulenter, süsser Abgang." – André Kunz
18/20 Punkte - Trinkreife: 2024 - 2038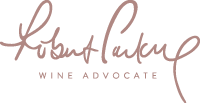 "The 2016 La Dominique was tasted on several occasions. Deep in color, it has a blackberry and bilberry-scented bouquet, a touch of oyster shell developing in the glass. There is intensity here, but it is tightly coiled. The palate is medium-bodied with crisp tannin, showing more freshness at the Rolland Laboratory tasting than elsewhere, a dash of spice with a structured, saline finish. This was more promising than recent vintages that I have tasted and hopefully augurs for what is in bottle. There was some variation here, hence the question mark against my banded score."
91-93?/100 Punkte - Trinkreife: 2022 - 2045

"Layered and juicy with lots of ripe fruit and soft tannins. Decadent and generous. Lots going on here."
93-94/100 Punkte

"This has a piercing spearmint streak amid the core of plum and blackberry fruit, with racy acidity buried on the finish. It's vibrant and enticing, but needs to fill out a bit more on the back end."
90-93/100 Punkte

"The 2016 La Dominique is powerful, dense and explosive. Mocha, plum, lavender, sweet spice and menthol are some of the many notes that flesh out in the glass. Exotically ripe and voluptuous, but not at all heavy, the 2016 possesses superb balance and integration of all of its elements. The style leans on overt ripeness and density. Readers should expect a decidedly concentrated, rich Saint-Émilion. Michel Rolland is the consultant. Tasted three times."
90-93/100 Punkte

"This wine is impressive in both structure and ripe, generous fruits. It is solid, with good potential for aging, though the dark tannins suggest that it will develop slowly. Enjoy through 2032."
92-94/100 Punkte

"Dark purple. Some peppery freshness on the nose. Fully ripe fruit. Real focus, length and integrity to this wine. Nothing out of balance. Straight for the tasting jugular. Long."
17/20 Punkte - Trinkreife: 2025 - 2040

"Restrained and elegant on the attack, this has plenty of dense, dark black fruit to back it up. The palate opens to show complexity and intensity of fruit, and totally delivers on its opulent and silky billing, with lovely touches of spice to pick up the finish. Well constructed. It is planted to 80% Merlot, 12% Cabernet Franc and 8% Cabernet Sauvignon, aged in 70% new oak with Michel Rolland as consultant. 49hl/ha yield, 3.75pH."
94/100 Punkte - Trinkreife: 2027 - 2050

"Tiefdunkles Rubingranat, fester Kern, violette Reflexe, zarte Randaufhellung, zart floral unterlegtes schwarzes Waldbeerkonfit, sehr attraktiv, ein Hauch von Vanille und Kardamom. Saftig, elegant, reife Kirschen, Gewürze, perfekte Tannine, frisch strukturiert, elegant und anhaltend, sehr vielversprechend."
93-95/100 Punkte
Hersteller
Château La Dominique, 1 La Dominique, F-33330 Saint-Émilion
Anbaugebiet
Saint Emilion (Frankreich)
Alkoholgehalt
Der endgültige Alkoholgehalt steht noch nicht fest.
Allergiker-Info
Dieser Wein kann Sulfite enthalten!
Literpreis
83,33 EUR / Liter
Wein
Château La Dominique
Produzent
Grand Cru classé St. Emilion
Rene Gabriel
keine Bewertung
Neil Martin
keine Bewertung