La Dame de Montrose Zweitwein Ch. Montrose 2016 (1 Flasche 0,750 Liter)
Preis
39,30 €
*
1 Flasche á 39,30 EUR (52,40 EUR / Liter)



"(52% Merlot, 35% Cabernet Sauvignon, 2% Cabernet Franc, 11% Petit Verdot) Pfefferiges, würziges, mineralisches Bouquet, schwarze Beeren, Cassis, Lakritze, Rauch, Tabak. Samtener, voller Gaumen mit kräftiger, süsser Frucht, viel gutem Tannin, muskulöser, cremiger Struktur, kräftiger Aromatik, langer, fein opulenter Abgang." – André Kunz
17/20 Punkte - Trinkreife: 2022 - 2034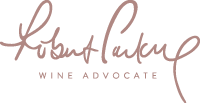 "The 2016 La Dame de Montrose is a blend of 35% Cabernet Sauvignon, 52% Merlot, 2% Cabernet Franc and 11% Petit Verdot. It is often a difficult Deuxième Vin to taste en primeur, and it often meliorates considerably during its élevage. Here, the aromatics took some time to coalesce in the glass: blackberry, graphite and a noticeable oyster shell aroma. The palate is medium-bodied with a gentle grip in the mouth, grainy in texture with very fine balance towards the finish where the quality of the vintage showed through. Doubtless those aromatics will improve and gain harmony by the time it is in bottle, and indeed, when I returned for a second visit I discerned a little more finesse and prettiness on the finish. This is a delightful La Dame. Tasted twice."
90-92/100 Punkte - Trinkreife: 2021 - 2035

"A linear and fine rendition of Montrose's second wine with blueberry and blackberry character. Medium to full body, firm tannins and a juicy finish. Structured. Racy."
91-92/100 Punkte

"The 2016 La Dame de Montrose is plump, juicy and seductive from the very first taste. Bright floral notes give the wine lovely aromatic expansiveness. Sweet red cherry, plum, pomegranate and sweet spice notes are all pushed forward. In many vintages, La Dame is a smaller-scale version of the Grand Vin, but in 2016 it is almost unusually polished and sensual, an impression that is enhanced by voluptuous, almost opulent fruit and ripe, silky tannins. In 2016, La Dame is also dominated by Merlot, which no doubt contributes to its personality. Tasted two times."
89-92/100 Punkte

"While the wine has opulence and richness, it also has a more severe side that is classic for Montrose. It maintains the packed fruit of the vintage in both tannins and juicy blackberry fruit. This is a wine for drinking after 10-12 years."
93-95/100 Punkte

"52% Merlot, 35% Cabernet Sauvignon, 11% Petit Verdot, 2% Cabernet Franc. This has absorbed all the Petit Verdot in 2016. Exceptionally deep blackish crimson. Not especially expressive on the nose but really deep and intense on the palate Very dense for a second wine but with a good raciness and energy. Rather elegant and flattering without resorting to sweetness. Quite cool on the end. Lighter and less dense than the grand vin. "
17/20 Punkte - Trinkreife: 2024 - 2039

"A little subdued right now but the fresh, floral edging of the grand vin is also clear here, balanced by juicy black fruit flavours and a similar sense of restraint. The blend of 52% Merlot, 35% Cabernet Sauvignon, 11% Petit Verdot and 2% Cabernet Franc represents 42% of the estate's production."
92/100 Punkte - Trinkreife: 2024 - 2035
Hersteller
Château Montrose, F-33180 Saint-Estèphe
Anbaugebiet
Saint Estephe (Frankreich)
Alkoholgehalt
Der endgültige Alkoholgehalt steht noch nicht fest.
Allergiker-Info
Dieser Wein kann Sulfite enthalten!
Literpreis
52,40 EUR / Liter
Produzent
Zweitwein Ch. Montrose
Rene Gabriel
keine Bewertung
Wine Spectator
keine Bewertung
Neil Martin
keine Bewertung