Château Kirwan 3. Cru classé Margaux 2016 (1 Flasche 0,750 Liter)
Preis
46,90 €
*
1 Flasche á 46,90 EUR (62,53 EUR / Liter)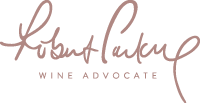 "The 2016 Kirwan is a blend of 55% Cabernet Sauvignon, 33% Merlot, 8% Cabernet Franc and 4% Petit Verdot picked up 49 hectoliters per hectare between 27 September until 18 October. The nose needed some encouragement from the glass, perhaps not quite as cohesive as I was expecting, angular black fruit with a dash of white pepper. It just felt rather broody and unsettled at this early stage. On the palate, I discerned some hardness on the tannin, rendering this a more masculine Kirwan that will hopefully flesh out once in bottle. With a new winery, I am anticipating great things from Kirwan. This might be a wine that will blossom later than others, so I will keep a watchful eye."
89-91/100 Punkte - Trinkreife: 2023 - 2040

"A fresh and clean wine with currant and wet-earth character. Medium body and a medium finish."
88-89/100 Punkte

"Fresh and open in feel, with a caressing edge to the plum and cherry fruit, followed by light lilac and incense notes through the finish."
89-92/100 Punkte

"This is a dense wine, firm with tannins and packed with fruit. It is dark, concentrated and boasts an impressive balance of tannins and blackberry fruit."
95-97/100 Punkte

"Dark purplish crimson. Some freshness on the nose with a hint of ink and pencils. A certain 'mineral' scent.A very slight green note but not bad at all, and certainly not forced. Real Margaux charm.Lift and pleasure in a dry idiom."
17-/20 Punkte - Trinkreife: 2026 - 2042

"This is an effortlessly elegant and classy Margaux. Real structure where the tannins hold without being intrusive, close to the 2015 in quality. They have new cellars here, so lots to look forward to over the next decade as they really begin to benefit from the extra precision. Extremely classic Margaux, a great signature of the appellation."
93/100 Punkte - Trinkreife: 2027-2050

"Tiefdunkles Rubingranat, opaker Kern, dezente Randaufhellung, einladende dunkle Beerenfrucht, ein Hauch von Vanille und Edelholz, attraktives Bukett. Stoffig, rund und elegant, feine, eingebettete Tannine, extraktsüßer Nachhall, frisch und mineralisch, gutes Zukunftspotenzial."
94-96/100 Punkte
Hersteller
Château Kirwan, F-33460 Cantenac
Anbaugebiet
Margaux (Frankreich)
Alkoholgehalt
Der endgültige Alkoholgehalt steht noch nicht fest.
Allergiker-Info
Dieser Wein kann Sulfite enthalten!
Literpreis
62,53 EUR / Liter
Produzent
3. Cru classé Margaux
Rene Gabriel
keine Bewertung
Neil Martin
keine Bewertung
Antonio Galloni
keine Bewertung