Château Pavie Macquin Saint-Emilion Grand Cru Classé 2016 (1 Flasche 0,750 Liter)
Preis
99,95 €
*
1 Flasche á 99,95 EUR (133,27 EUR / Liter)



"(82% Merlot, 16% Cabernet Franc, 2% Cabernet Sauvignon, 46 hl/ha, 85% Grand Vin, Produktion ca. 65'000 Flaschen) Konzentriertes, breites, süsses, samtenes Bouquet, Brombeerkonfitüre, Schokolade, Nougat, Röstaromen. Dichter, üppiger, molliger, süsser Gaumen mit cremiger, muskulöser Struktur, molliger Frucht, kräftiger Aromatik, langer, gut trockener Abgang." – André Kunz
18/20 Punkte - Trinkreife: 2025 - 2038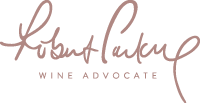 "The 2016 Pavie-Macquin is a blend of 82% Merlot, 16% Cabernet Franc and 2% Cabernet Sauvignon matured in 50% new oak, picked from 7 October (with the young Merlot vines) until 22 October. The pH is 3.35 and it has 14.4% alcohol. I appreciate the intensity of this Pavie-Macquin. This is no shy retiring flower but comes out with cylinders pumping while maintaining the delineation, the detail that you look for. The palate is smooth and sensual on the entry, velvety in texture with plenty of luscious red berry fruit, vanilla and a hint of blueberry. It glides across the palate, the new oak neatly integrated. This is easily my pick of Nicolas Thienpont's 2016s and one of the best Pavie-Macquins that I have tasted at this stage."
94-96/100 Punkte - Trinkreife: 2026 - 2050

"Juicy and alluring, with dark fig, cherry and currant fruit that has melded together, while lively minerality and anise notes course underneath. The long, refined finish has a gorgeous yin-yang between cashmere and chalky threads."
94-97/100 Punkte

"A wine of total finesse, the 2016 Pavie Macquin is also one of the most riveting wines of the vintage. Silky and supple on the palate, with no hard edges and exceptional balance, it takes over all the senses and never lets up. The flavors are bright, precise and beautifully nuanced. Above all else, Pavie Macquin is a wine of elegance, and that is exactly what comes through in the 2016. The wine plays in the dimensions of bright, floral-infused, red-toned fruits, silky tannins and length more than pure power or breadth. The 2016 is a stunningly beautiful bottle of wine and one of the finest reds of the year - it's as simple as that. In 2016, Nicolas Thienpont opted for long macerations of around four weeks in a combination of cement and oak. Tasted three times."
96-99/100 Punkte

"Fragrant, perfumed and juicy, this is already an attractive wine, though one that has the stuffing to cellar well for many years. The structure is striking and solidly firm. It will be an elegant wine with opulent tendencies."
95-97/100 Punkte

"Very dark. Pretty thick and ripe on the nose (2% Cabernet Sauvignon). Balsamic de Modena character! Just a bit much for me but I have to admire it. Big and beefy. Rather hard work. Very much sets its cap at the blockbuster lover. Well done within that framework...Marmite end."
16.5+/20 Punkte - Trinkreife: 2026 - 2040

"This is a Derencourt-Thienpont wine, working together as a consultancy. Deep, intense, autumnal berry fruits make for a great St-Émilion delivering huge impact. It veers towards chunky, but the tannins are not solid and there is a freshness and life to them that makes them present without being choking. Very good indeed."
94/100 Punkte - Trinkreife: 2027 - 2050

"Tiefdunkles Rubingranat, fester Kern, violette Reflexe, zarte Randaufhellung, intensive reife Beerenfrucht, feine florale Aspekte, angenehme Edelholzwürze, hochattraktives Bukett. Saftig, reife Kirschen, feine, tragende Tannine, tolle Frische und Rasse, dunkle Beeren und etwas Nougat im Abgang, tolle Länge, sehr gelungen."
97-99/100 Punkte
Hersteller
Château Pavie Macquin SCEA, 1 Peygenestau, F-33330 Saint-Émilion
Anbaugebiet
Saint Emilion (Frankreich)
Alkoholgehalt
Der endgültige Alkoholgehalt steht noch nicht fest.
Allergiker-Info
Dieser Wein kann Sulfite enthalten!
Literpreis
133,27 EUR / Liter
Wein
Château Pavie Macquin
Produzent
Saint-Emilion Grand Cru Classé
Rene Gabriel
keine Bewertung
Neil Martin
keine Bewertung
James Suckling
keine Bewertung