Château Lilian-Ladouys Cru Bourgeois St. Estephe 2016 (1 Flasche 0,750 Liter)
Preis
21,40 €
*
1 Flasche á 21,40 EUR (28,53 EUR / Liter)



"(62% Merlot, 32% Cabernet Sauvignon, 55 hl/ha, 13.6% vol. Alkohol) Frisches, kräftiges Bouquet, Kirschen, Mocca, schwarze Beeren, Lakritze. Molliger, voller Gaumen mit kräftiger, süsser Frucht, cremiger Struktur, feinem Tannin, dichter, dunkler Aromatik, langer, herber Abgang. Kann noch zulegen." – André Kunz
17/20 Punkte - Trinkreife: 2023 - 2038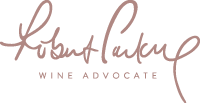 "The 2016 Lilian Ladouys is a blend of 32% Cabernet Sauvignon, 62% Merlot and 6% Petit Verdot picked between 3-17 October and matured in 30% new oak. It has a tightly wound bouquet with blackberry, wild hedgerow and graphite, plenty of fruit here with excellent delineation. The palate is medium-bodied with ebullient red berry fruit laced with white pepper and bay leaf, a touch of brown spice towards the generous finish. Very fine...this is a step up from the 2015."
91-93/100 Punkte - Trinkreife: 2021 - 2040

"Firm and silky with a lovely depth of fruit and polished tannins. Some cedar and berry. Full and dense. Excellent length. Energetic acidity at end. Yes. Better than the super 2014. Best ever"
93-94/100 Punkte

"Juicy, with a lively streak of anise running through the middle of the plum and bitter cherry core. The finish has solid, fresh grip."
90-93/100 Punkte

"The 2016 Lilian Ladouys is wonderfully expressive in this vintage. Lifted, savory aromatics and pliant fruit are some of the signatures, but it is the wine's sublime balance and sense of proportion that stand out most. Silky tannins add to the midweight, gracious feel. This is a strong showing. Lilian Ladouys is a rare Saint-Estèphe where Merlot takes precedence over Cabernet Sauvignon. Tasted two times."
88-91/100 Punkte

"A bit of oak is evident on the nose and there's something pretty stodgy about this - a terroir thing? Definitely earthbound. Grainy tannins dominate."
16/20 Punkte - Trinkreife: 2024 - 2034

"Château Lilian Ladouys has the same owner as Château Pédesclaux, with Eric Boissenot acting as consultant. The intensity here is really remarkable for a wine that has such juice through the palate. There is a beautiful ripeness to the fruit, with tannins that provide a fresh frame. A definite improvement on the 2015, it captures the spirit of juicy, fresh tannins and fruits of the vintage. The blend is 62% Merlot, 32% Cabernet Sauvignon and 6% Petit Verdot, with a pH of 3.64."
91/100 Punkte - Trinkreife: 2024 - 2038

"Tiefdunkles Rubingranat, opaker Kern, dezente Randaufhellung, dunkle Beerenfrucht, ein Hauch von reifen Pflaumen, zarte Edelholzwürze. Saftig, elegant, feine Fruchtsüße, reife Kirschen, gut integrierte Tannine, mineralisch und anhaltend, frisch und trinkfreudig, gutes Entwicklungspotenzial."
91-93/100 Punkte
Hersteller
Château Lilian-Ladouys, F-33180 Saint-Estèphe
Anbaugebiet
Saint Estephe (Frankreich)
Alkoholgehalt
Der endgültige Alkoholgehalt steht noch nicht fest.
Allergiker-Info
Dieser Wein kann Sulfite enthalten!
Literpreis
28,53 EUR / Liter
Wein
Château Lilian-Ladouys
Produzent
Cru Bourgeois St. Estephe
Rene Gabriel
keine Bewertung
Neil Martin
keine Bewertung