Château Brown BLANC Pessac-Léognan 2016 (1 Flasche 0,750 Liter)
Preis
27,70 €
*
1 Flasche á 27,70 EUR (36,93 EUR / Liter)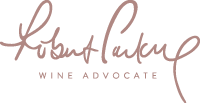 "The 2016 Brown Blanc has an uncomplicated bouquet with lime, green apple and light beeswax aromas, although like many dry white Bordeaux this year, it calls out for more freshness and precision. The palate is actually better than the aromatics with bitter lemon, touches of guava and pineapple. This is richer than the 2015, but the lower acidity means that it will be best consumed in the first four or five years."
86-88/100 Punkte - Trinkreife: 2018 - 2023

"Some pretty depth of fruit to this wine with lemon and slice-green-apple undertones. Stones, too. Medium to full body and a vivid finish. Better than the 2015?"
92-93/100 Punkte

"This wine is rounded and ripe, although with a tight mineral texture that masks the inherent fruitiness of lemon and white fruit flavors. Hints of wood aging are already there. The wine, crisp at the end, will age well."
91-93/100 Punkte

"Alcohol levels are hovering fairly high for the whites as well as the reds. This is a rich and sexy take on the vintage, and my guess would be that owner Jean Christophe Mau figures he has an early-ripening location (close to the city on gravel soils but over clay that retained rainfall well in the heat of the 2016 summer); and that he should work with it. A smart decision, as this is certainly contemporary but captures rich citrus fruits with fragrant white blossom on the mid-palate and some juicy mouthwatering minerality on the finish. I like it - Mau's made a virtue out of what could have been tough on the whites in this vintage. 69% Sauvignon Blanc, 31% Sémillon. Vinified and aged in barrel with 50% new oak and regular stirring of the lees."
90/100 Punkte - Trinkreife: 2018-2030
Hersteller
Château Brown, 5 Allée John Lewis Brown, F-33140 Léognan
Anbaugebiet
Pessac Leognan (Frankreich)
Alkoholgehalt
Der endgültige Alkoholgehalt steht noch nicht fest.
Allergiker-Info
Dieser Wein kann Sulfite enthalten!
Literpreis
36,93 EUR / Liter
Rene Gabriel
keine Bewertung
Wine Spectator
keine Bewertung
Neil Martin
keine Bewertung
Antonio Galloni
keine Bewertung