Château Trottevieille 1. Grand Cru classé B St. Emilion 2016 (1 Flasche 0,750 Liter)
Preis
90,00 €
*
1 Flasche á 90,00 EUR (120,00 EUR / Liter)



"(53% Cabernet Franc, 45% Merlot, 2% Cabernet Franc, 37 hl/ha) Fein opulentes, dichtes Bouquet, schwarze Kirschen, Pralinen, Brombeeren, fein Cassis, Röstaromen. Dichtverwobener, eleganter, frischer Gaumen mit kräftiger Frucht, viel feinem Tannin, samtener, fein muskulöser Struktur, dichter, vielfältiger Aromatik, sehr langer, frischer Abgang. Kann noch zulegen." – André Kunz
18/20 Punkte - Trinkreife: 2024 - 2042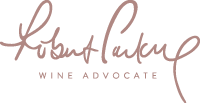 "The 2016 Trottevieille is a blend of 45% Merlot, 2% Cabernet Sauvignon and 53% Cabernet Franc picked on 6 October for the Merlot and 18 October for the Cabernets, one of the latest in recent years. The yield was 37 hectoliters per hectare, and it is matured entirely in new oak. The bouquet is quite intense, although personally I would have employed less new oak. However, it does open up nicely in the glass and imparts nuances such as orange blossom and incense aromas with time. The palate is medium-bodied with fine tannin, well judged acidity, and here I feel the oak is simpatico with the fruit. It has a lovely grainy texture, great depth and maintains precision all the way through to the finish. This is a strong follow-up to the 2015 Trottevieille although it will require several years in bottle to subsume the oak."
93-95/100 Punkte - Trinkreife: 2025 - 2050

"The polish and intensity to this are really impressive with such finesse and balance. Full-bodied yet tight and gorgeous. Tight and reserved. Such ethereal beauty. Finish goes on for minutes."
97-98/100 Punkte

"A lovely sanguine hint weaves through a mix of damson plum, bitter cherry, singed apple wood and dried anise notes, with good energy through the slightly hefty finish."
92-95/100 Punkte

"This estate is now in its stride, losing the austerity of the past and going for a more generous interpretation of its vineyard sites. The wine is both fruity and structured, dense in flavor, but with surprising elegance. It will age well, and should be ready to drink after 2032."
95-97/100 Punkte

"Dark crimson. Quite appetising on the nose. Well judged. Not dramatic and verging on stringy but at least it's not OTT. If it could just move to being very slightly riper phenolically it would be a lovely wine. Drying finish."
16.5/20 Punkte - Trinkreife: 2024 - 2038

"A striking start to this wine as the ripe black fruits bristle then soften against the tannic structure, held carefully through the mid-palate and then lifted up on the finish to reveal their juiciness. Aromatic freshness combines with flavours of bitter dark chocolate, tight black cherries, slate and mineral notes. The 100% new oak is barely discernible except for a very light edge of charred cedar. I like this very much. 53% Cabernet Franc, 45% Merlot and 2% Cabernet Sauvignon, ."
94/100 Punkte - Trinkreife: 2027 - 2050

"Dunkles Rubingranat, violette Reflexe, zarte Randaufhellung, zart kräuterwürzig unterlegte reife Pflaumenfrucht, ein Hauch von Dörrobst, schokoladiger Anklang. Würzig, reife Kirschen, integrierte Tannine, gute Frische, elegant und anhaftend, Nougat im Rückgeschmack."
92-94/100 Punkte
Hersteller
Château Trottevieille, F-33330 Saint-Émilion
Anbaugebiet
Saint Emilion (Frankreich)
Alkoholgehalt
Der endgültige Alkoholgehalt steht noch nicht fest.
Allergiker-Info
Dieser Wein kann Sulfite enthalten!
Literpreis
120,00 EUR / Liter
Wein
Château Trottevieille
Produzent
1. Grand Cru classé B St. Emilion
Rene Gabriel
keine Bewertung
Neil Martin
keine Bewertung
Antonio Galloni
keine Bewertung