Château La Tour de Mons Cru Bourgeois Margaux 2016 (1 Flasche 0,750 Liter)
Preis
21,40 €
*
1 Flasche á 21,40 EUR (28,53 EUR / Liter)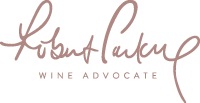 Flaschenbewertung (Dezember 2018):
"Medium to deep garnet-purple colored, the 2016 La Tour de Mons gives cassis, redcurrants, dried herbs, unsmoked cigars and rock aromas on the nose. The palate is medium-bodied, tart and chewy with an earthy finish."
86/100 Punkte - Trinkreife: 2019 - 2027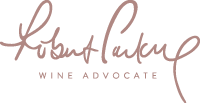 "The 2016 La Tour de Mons had a pinched nose that needed a few swirls of the glass to get going. There is plenty of concentrated fruit here, though it does not exude the complexity and sophistication of others. The palate is medium-bodied with supple tannin. Here the quality begins to show through, although I find the tannins a little "furry" and just missing the precision I am looking for this vintage. Not bad, but it could be better. Tasted three times with consistent notes."
86-88/100 Punkte - Trinkreife: 2020 - 2032

"Light cocoa powder and tobacco accents line the core of crushed plum and cherry preserve flavors. A toasty edge holds sway on the finish."
88-91/100 Punkte

"The 2016 La Tour de Mons is a powerful, bold wine. There is plenty of up-front richness and intensity before the tannins clamp down on the midpalate and into the finish. It will be interesting to see if the wine comes together a bit more fully during its aging. Today, some rough edges remain."
86-89/100 Punkte

"Very dark crimson with a blueish hint. Very composed, ripe nose. A real pleasure to smell!Ripe fruit and sandalwood.Perfumed and something of mature vintage port about the nose - but not at all porty.Bravo!"
16.5/20 Punkte - Trinkreife: 2025 - 2040

"Here we are stepping up a gear for this estate, with careful but not shy fruit extraction, some real intensity to the silky raspberry and bilberry flavours, and tannins that cradle without overpowering the fruit. Brilliant value for money in a wine where you get a hint of the floral silkiness of Margaux. Owned by CA Grands Crus, the same group that owns Grand Puy Ducasse, Tour de Mons is benefitting from recent investments together with the sure touch of technical director Anne le Naour. 56% Merlot, 38% Cabernet Sauvignon, and 6% Petit Verdot,"
91/100 Punkte - Trinkreife: 2023-2035

"Tiefdunkles Rubingranat, opaker Kern, dezente Randaufhellung, feinwürzig unterlegtes dunkles Beerenkonfit, reife Kirschen, etwas Nougat und Orangenzesten. Deutliche Holzwürze, dunkle Kirschenfrucht, präsente Tannine, würziger Abgang, braucht seine Zeit."
90-92/100 Punkte
Hersteller
Château La Tour de Mons, 20 Rue de Marsac, F-33460 Soussans
Anbaugebiet
Haut-Medoc (Frankreich)
Alkoholgehalt
Der endgültige Alkoholgehalt steht noch nicht fest.
Allergiker-Info
Dieser Wein kann Sulfite enthalten!
Literpreis
28,53 EUR / Liter
Wein
Château La Tour de Mons
Produzent
Cru Bourgeois Margaux
Rene Gabriel
keine Bewertung
Neil Martin
keine Bewertung
James Suckling
keine Bewertung