Château Mauvesin Barton Moulis 2016 (1 Flasche 0,750 Liter)
Preis
15,60 €
*
1 Flasche á 15,60 EUR (20,80 EUR / Liter)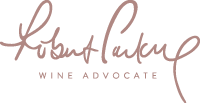 "Lilian Barton told me that the Cabernet Sauvignon froze overnight in May, which means that there is just 28% in the 2016 Mauvesin Barton, alongside 47% Merlot, 18% Cabernet Franc and 7% Petit Verdot. Picked between 3 and 26 October, it has an attractive if comparatively simplistic cranberry, blackcurrant and cedar-scented bouquet. The palate is medium-bodied with light tannin, just a splash of soy on the entry, nicely balanced, although that absence of Cabernet means that it just lacks a little backbone and some complexity on the finish. As such, I feel it will be one of the earlier-drinking Moulis wines from the 2016 vintage."
86-88/100 Punkte - Trinkreife: 2020 - 2030

"A dense and fruity red with chocolate, walnuts and spices. Medium body and chewy tannins. Firm and structured. Very cool wine."
91-92/100 Punkte

"The 2016 Mauvesin Barton is terrific. Silky, layered and gracious, as it usually is, the 2016 also offers a bit more depth and midpalate pliancy than is typically the case. Sweet red and purplish fruit, flowers and mint give the wine aromatic lift, and there is lovely purity to the fruit. In 2016, it is the wine's balance that is truly commendable. Tasted two times."
87-89/100 Punkte

"The tannins in this juicy wine melt into the delicious black currant fruit. It has a crisp edge and a juicy aftertaste."
91-93/100 Punkte

"Very neat and polished without being at all forced.Classic stuff - Barton Lite-ish. Very nice top-quality oak influence and a bone-dry finish. Lots of energy here."
16.5+/20 Punkte - Trinkreife: 2022 - 2032

"There is a touch of juicy tartness to the attack before filling out extremely prettily, displaying a clear sense of balance and vibrancy to the wild cherry fruits and charred cedar edging with a twist of elegance. It's a step up from the early years under the Barton family, and a good choice for easy drinking, not trying too hard to shout about its arrival."
89/100 Punkte - Trinkreife: 2025-2038
Hersteller
Château Mauvesin Barton, F-33480 Moulis-en-Médoc
Anbaugebiet
Moulis (Frankreich)
Alkoholgehalt
Der endgültige Alkoholgehalt steht noch nicht fest.
Allergiker-Info
Dieser Wein kann Sulfite enthalten!
Literpreis
20,80 EUR / Liter
Wein
Château Mauvesin Barton
Rene Gabriel
keine Bewertung
Wine Spectator
keine Bewertung
Neil Martin
keine Bewertung