Château Mazeyres Pomerol 2016 (1 Flasche 0,750 Liter)
Preis
29,50 €
*
1 Flasche á 29,50 EUR (39,33 EUR / Liter)



"Florales, seidenes Bouquet, rote Kirschen, Kräuter Holz. Mittelkräftiger Gaumen mit zarter Frucht, feinsandigem Tannin, süsser Aromatik, leichter Abgang. Kann noch zulegen." – André Kunz
16/20 Punkte - Trinkreife: 2021 - 2030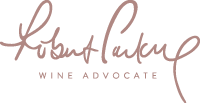 "Alain Moueix has crafted a 2016 Mazeyres with an open-knit, expressive, slightly earthy bouquet that might feel a little rustic compared to other 2016 Pomerols. It has a natural sensibility. The palate is medium-bodied with slightly dry tannin on the entry. I was expecting a little more depth and backbone here, perhaps just tapering in towards the finish when I wanted it to fan out. Fine, but I was expecting a little more horsepower and we will have to see if it matches the excellent 2015."
88-90/100 Punkte - Trinkreife: 2019 - 2030

"A medium-bodied red with plum and berry character. Firm tannins and a medium finish. Should flesh out in barrel."
89-90/100 Punkte

"Bouncy raspberry and blood orange fruit streaks through nicely, while light spice and rooibos tea hints chime in. On the more elegant side of the spectrum."
89-92/100 Punkte

"The 2016 Mazeyres is plump, supple and delicious, with lovely palate presence and brightness. Sweet red cherry, plum, blood orange, mint and floral notes give the wine its lifted, gracious personality. The 2016 is soft, delicate and very nicely done."
89-92/100 Punkte

"This is a ripe and generous wine, full of black fruits and ample acidity. There is plenty of tannic grip to frame the fruitiness. It is going to be rich, ripe and finely structured."
90-92/100 Punkte

"Alain Moueix consulting. Biodynamic. Some Petit Verdot. Glowing purple - not that dense. Toasty and interesting on the nose. Very sweet start and polished tannins. Certainly not heavy but good energy."
16.5/20 Punkte - Trinkreife: 2023 - 2035

"I would recommend this wine for those looking for a rich but restrained take on the vintage. This character comes not only from biodynamic farming, but also its location in a more sandy and gravel dominant sector of Pomerol. Beautiful floral uplift, and the palate builds slowly - there is power here but it is hidden."
91/100 Punkte - Trinkreife: 2025 - 2040

"Dunkles Rubingranat, violette Reflexe, zarte Randaufhellung, zart vegetal-blättrig unterlegte schwarze Beerenfrucht, tabakige Nuancen. Mittlere Komplexität, reife Pflaumen, dezente Tannine, feine Fruchtsüße, insgesamt rustikales Gesamtbild."
88-90/100 Punkte
Hersteller
Château Mazeyres, 56 Avenue Georges Pompidou, F-33500 Libourne
Anbaugebiet
Pomerol (Frankreich)
Alkoholgehalt
Der endgültige Alkoholgehalt steht noch nicht fest.
Allergiker-Info
Dieser Wein kann Sulfite enthalten!
Literpreis
39,33 EUR / Liter
Rene Gabriel
keine Bewertung
Neil Martin
keine Bewertung