Château Fonroque Grand Cru Classé St. Emilion 2016 (1 Flasche 0,750 Liter)
Preis
33,00 €
*
1 Flasche á 33,00 EUR (44,00 EUR / Liter)



"Breites, leichtes Bouquet, geraffelte Äpfel, rote Beeren, Getreide. Mittelkräftiger Gaumen mit schlanker, muskulöser Struktur, sandigem Tannin, leichter Frucht, trockener Abgang." – André Kunz
16/20 Punkte - Trinkreife: 2022 - 2030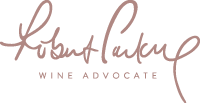 "The 2016 Fonroque, part of the portfolio of Alain Moueix, put in a killer performance this year. It has a lighter bouquet compared to its peers with dusky black fruit, quite tertiary and introverted at first, although it does gain more expression and vigor with time in the glass. The palate is medium-bodied with supple tannin on the entry, very refined and poised without compensating in terms of fruit. I adore the finish here, really sleek and stylish with very fine mineralité and classicism. Bravo Alain Moueix!"
93-95/100 Punkte - Trinkreife: 2021 - 2045

"A little simple but this shows some attractive blackberry, chocolate and spice character. Medium body and firm tannins. From organically grown grapes."
89-90/100 Punkte

"This has grip and focus, with a prominent chalky edge harnessing the core of cassis and black cherry preserve flavors. Pretty spice accents through the finish. Restrained style, and solidly done."
90-93/100 Punkte

"The 2016 Fonroque is soft, easygoing and quite pretty, all of which will make it a good choice for drinking pretty much upon release. Succulent dark cherry and plum notes give the wine its juicy, fleshy personality. Hints of mocha, espresso, licorice and spice add layers of nuance, but this is a fruit-driven Saint-Émilion built for near- and medium-term pleasure. The only thing the 2016 lacks is a bit of persistence on the finish."
87-89/100 Punkte

"This wine is superripe and generous in fruit. The contrast is with the dry core of tannins. Juicy blackberry fruits are rich and opulent, cut by acidity and supported by the tannins."
90-92/100 Punkte

"Alain Moueix consults. 80% Merlot, 20% Cabernet Franc.Concentrated, meaty nose. Dense and robust. Dry end and very solid. Not so much juice."
16/20 Punkte - Trinkreife: 2024 - 2033

"Rich damson in colour, with a clear vibrancy to the nose. This must be one of the best ever wines from this property, combining an almost menacing depth and power with an unmistakable St-Émilion raspberry fruit ripeness, a brush of fern and violet florality and the saline lick of limestone. 85% Merlot and 15% Cabernet Franc. Organic and biodynamic."
93/100 Punkte - Trinkreife: 2025 - 2040

"Tiefdunkles Rubingranat, fester Kern, violette Reflexe, zarte Randaufhellung, Nuancen von Dörrpflaumen, reife Kirschen und Orangenzesten, ein Hauch von Kräuterwürze. Saftig, feiner Nougat, feine Tannine, elegant, frisch strukturiert, reife Herzkirschen im Abgang."
91-93/100 Punkte
Hersteller
Château Fonroque, F-33330 Saint-Émilion
Anbaugebiet
Saint Emilion (Frankreich)
Alkoholgehalt
Der endgültige Alkoholgehalt steht noch nicht fest.
Allergiker-Info
Dieser Wein kann Sulfite enthalten!
Literpreis
44,00 EUR / Liter
Produzent
Grand Cru Classé St. Emilion
Rene Gabriel
keine Bewertung
Neil Martin
keine Bewertung