Château d´Armailhac 5. Cru classé Pauillac 2016 (1 Flasche 0,750 Liter)
Preis
49,95 €
*
1 Flasche á 49,95 EUR (66,60 EUR / Liter)



"(62% Cabernet Sauvignon, 28% Merlot, 8% Cabernet Franc, 2% Petit Verdot) Seidenes, feines Bouquet, blaue Beeren, Heidelbeeren, Damassinepflaumen, Pralinen. Süsser, feingliedriger, frischer Gaumen mit kräftiger Frucht, feinem Tannin, duftiger Aromatik, langer, eleganter Abgang." – André Kunz
18/20 Punkte - Trinkreife: 2024 - 2038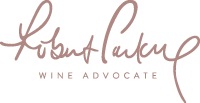 "The 2016 D'Armailhac is a blend of 62% Cabernet Sauvignon, 28% Merlot, 8% Cabernet Franc and 2% Petit Verdot that was picked between 27 September and 14 October. The bouquet is very impressive, typical d'Armaihlac in terms of the opulence and flamboyance with lush black cherry and boysenberry fruit, a subtle floral note developing with time in the glass. The palate is medium-bodied with a crisp and tensile entry; there is immense purity here with some lovely blue fruit appearing on the finish. This is a d'Armailhac that is emboldened by unprecedented tannic structure that gives it real backbone and a sense of authority. Quite simply, this is one of the best wines of Château D'Armailhac that I have tasted, somehow not a million miles away from Grand Puy Lacoste in style."
92-94/100 Punkte - Trinkreife: 2021 - 2045

"This is really tannic and muscular for d'Armailhac. Perhaps the most powerful ever. Full and chewy yet balanced and polished. Very, very impressive. Greatest ever?"
95-96/100 Punkte

"Inviting, with notes of currant preserves and cherry sauce giving way to taut charcoal and singed alder accents. The chalky finish is a bit tight, but the stuffing is there. This has really good energy."
92-95/100 Punkte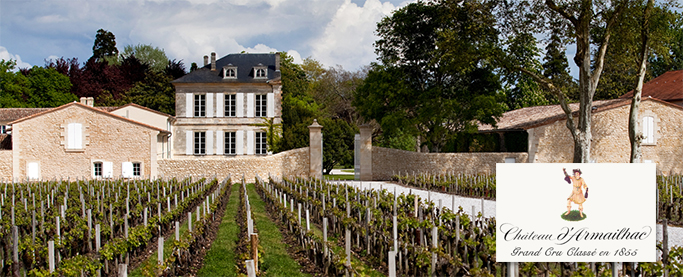 "The 2016 d'Armailhac is surprisingly dense and powerful, almost shockingly so. A burst of sweet red cherry, tobacco, smoke, earth and grilled herbs gives the wine a smoky, savory dimension that is quite attractive and nicely complements the intense fruit. Far from an easygoing wine, the 2016 is massively tannic, even if that is not always evident because of the wine's raciness and pure fruit density. The Cabernet Sauvignon is especially dominant today. D'Armailhac often develops into a fairly rustic Pauillac, so it will be interesting to see what happens here. Tasted three times."
89-91/100 Punkte

"This wine boasts soft tannins that are integrated into the black fruit core. It is juicy, with concentrated blackberry and plum flavors. A delicious stream of acidity floods the finish. A wine for the long haul, try after 2029."
92-94/100 Punkte

"Very dark, blackish purple. Perfumed and rather seductive. Pretty chunky and solid. Tannins more in evidence than in some (though admittedly this is my first Pauillac in a long run of wines). A long-distance runner. Very juicy. "
17-/20 Punkte - Trinkreife: 2027 - 2045

"Such richness through the palate, with deep crushed blackberry notes alongside soft coffee bean. I get hints of Petit Mouton here. The Mouton stable measure their tannins in weight, not IPT, and this year comes in even higher than 2010, 4.5g compared to 4g. You don't feel it because the grain of the tannins is so fine, but it is clearly going to age well, without any dryness. Incredible balance, with a pH of 3.55 giving freshness to the alcohol, and making these wines really not very difficult to taste. 62% Cabernet Sauvignon, 28% Merlot, 8% Cabernet Franc and 2% Petit Verdot, to be aged in 30% new oak."
93/100 Punkte - Trinkreife: 2027 - 2040

"Dunkles Rubingranat, opaker Kern, dezente Randaufhellung, einladende Süße, dunkle Beerenfrucht, angenehme Gewürznuancen, etwas Cassis, tabakig. Saftig, reife Kirschen, feine, integrierte Tannine, extraktsüßer Nachhall, gute Frische und Balance, ein eleganter Speisenbegleiter mit Reifepotenzial für viele Jahre."
93-95/100 Punkte
Hersteller
Baron Philippe de Rothschild S.A, Zone d´activité Le Treytin, F-3112 Saint-Laurent
Anbaugebiet
Pauillac (Frankreich)
Alkoholgehalt
Der endgültige Alkoholgehalt steht noch nicht fest.
Allergiker-Info
Dieser Wein kann Sulfite enthalten!
Literpreis
66,60 EUR / Liter
Produzent
5. Cru classé Pauillac
Rene Gabriel
keine Bewertung
Neil Martin
keine Bewertung