Château Cheval Blanc 1. Grand Cru Classé A St. Emilion 2016 (1 Flasche 0,750 Liter)
Preis
750,10 €
*
1 Flasche á 750,10 EUR (1000,13 EUR / Liter)
Versand
Kostenloser Versand



"(59.5% Merlot, 37.2% Cabernet Franc, 3.3% Cabernet Sauvignon, 77% Grand Vin) Tiefgründiges, elegantes, feingliedriges, frisches, dichtes, komplexes Bouquet, Heidelbeeren, schwarze Kirschen, Pralinen, Tabak, Korinthen. Konzentrierter, vielschichtiger, eleganter, samtener Gaumen mit fein cremiger, dichtverwobener Struktur, viel feinem Tannin, vielfältiger, konzentrierter Aromatik, sehr langer, dichter, feiner Abgang mit vielen Rückaromen." – André Kunz
19/20 Punkte - Trinkreife: 2025 - 2045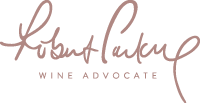 "The 2016 Cheval Blanc is a blend of 59% Merlot, 38% Cabernet Franc and (the return of) 3% Cabernet Sauvignon from the gravel soils since in this vintage the vines showed absolutely no stress. It delivers 14.25% alcohol with an IPT of 75 and a pH 3.67, which Pierre Lurton told me is a little lower than normal. As usual, it is matured in 100% new oak. It has a very pure, correct and quite penetrating bouquet with black cherries, blackcurrant, graphite and a touch of wild mint. It is bashful at first but opens with confidence with aeration (incidentally, I allowed my sample 40 minutes to open). The palate is medium-bodied with filigree tannin and a killer line of acidity that imparts so much freshness from the starting gun. That soupçon on Cabernet Sauvignon does make a difference, lending a subtle vein of graphite that runs throughout the wine. It remains linear, with laser-like focus towards the extraordinarily persistent finish, pencil lead on the "HB" aftertaste. This is a classic and intellectual Cheval Blanc, not as charming perhaps as the 2015 Cheval Blanc, but it will unquestionably age gracefully over decades not years."
97-99/100 Punkte - Trinkreife: 2024 - 2060

"A wine of precision and extraordinary beauty, the 2016 Cheval Blanc is also one of the highlights of the year. In the glass, it is precise, delicate and understated. Hints of espresso, plum, spice and wild cherry all develop in the glass, but it is the wine's feel and vivid personality that stand out most. I expect the 2016 will put on weight during its aging, both in barrel and later in bottle. It is an absolutely stunning wine in every way."
96-99/100 Punkte

"Fruit and tannins have combined so harmoniously in this impressive, magnificent wine. The acidity shoots through to give considerable freshness, lifting the blackberry fruit. What makes the wine though are the tannins, which support the marvelous fruit. It will obviously age for many, many years."
97-99/100 Punkte

"The property is divided into 45 different plots and each plot has made some grand vin in the last five years. This is from 33 plots. 38% Cabernet Franc, 59% Merlot. The remaining 3% is Cabernet Sauvignon, from a parcel that has been replanted with Cabernet Franc successively. But they have decided to recover this gravelly plot by the road to St-Émilion with Cabernet Sauvignon. This is the first year it's in the grand vin as a reflection of the traditional assemblage of Cheval Blanc.Tasty floral start and then quite rich. A bit of grainy astringency (from those concrete vats?) in terms of texture - by no means unpleasant. Lots of floral notes, hint of putty and then lovely richness underneath. Quite a contrast between nose and palate. Smudgy palate and precise nose. Tannins really present on the end. Very floral on the nose. Big gap! Not sweet!!"
18.5+/20 Punkte - Trinkreife: 2028 - 2045

"Another excellent Cheval, this is a wine that every year stands among the greatest in the region. The main impression is of a softly-spun silky texture with complete focus and clarity through the palate. There is some of the density of 2010 here, with the florality of 2005. Gorgeous. Many people spent a long time picking in 2016, but at Cheval Blanc everything came in within just 10 days, rather unusually picking grapes on gravel and clay at the same time. The blend is 59% Merlot, 38% Cabernet Franc and 3% Cabernet Sauvignon aged in 100% new oak."
98/100 Punkte - Trinkreife: 2027 - 2050

"Dunkles Rubingranat, violette Reflexe, zarte Randaufhellung, würzig, schwarzbeerige Frucht, zart nach Lakritze, dunkle Kirschen, feiner Edelholztouch, angenehme Kräuterwürze. Komplex, wirkt sehr engmaschig, dezente Extraktsüße, integrierte, tragende Tannine, schokoladiger Touch im Abgang, mineralisch, reife Herzkirschen im Finale, sicheres Reifepotenzial. Vin de Garde, der in fünfzehn bis zwanzig Jahren viel Trinkvergnügen bieten wird."
97-99/100 Punkte
Hersteller
Château Cheval Blanc, F-33330 Saint-Émilion
Anbaugebiet
Saint Emilion (Frankreich)
Alkoholgehalt
Der endgültige Alkoholgehalt steht noch nicht fest.
Allergiker-Info
Dieser Wein kann Sulfite enthalten!
Literpreis
1000,13 EUR / Liter
Wein
Château Cheval Blanc
Produzent
1. Grand Cru Classé A St. Emilion
Rene Gabriel
keine Bewertung
Wine Spectator
keine Bewertung
Neil Martin
keine Bewertung
James Suckling
keine Bewertung