Château De Fieuzal Rouge Cru Classé Graves 2016 (1 Flasche 0,750 Liter)
Preis
46,40 €
*
1 Flasche á 46,40 EUR (61,87 EUR / Liter)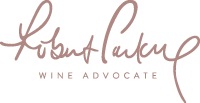 Flaschenbewertung (Dezember 2018):
"A barrel sample, the deep garnet-purple colored 2016 de Fieuzal opens with cedary notes over a core of red and black currants, black cherries and tobacco with wafts of fallen leaves and lavender. Medium-bodied with a firm, grainy texture and oodles of freshness, it has plenty of compelling red and black fruit sparks and an earthy finish."
90-92/100 Punkte - Trinkreife: -

"(70% Cabernet Sauvignon, 15% Merlot, 10% Cabernet Franc, 5% Petit Verdot) Würziges, mineralisches, kräftiges Bouquet, schwarze Beeren, dunkles Holz, Rauch, Graphit, Tabak. Dichter, samtener, kraftvoller Gaumen mit viel gutem Tannin, samtener Frucht, dunkler Aromatik, cremiger Struktur, langer, aromatischer Abgang." – André Kunz
18/20 Punkte - Trinkreife: 2023 - 2040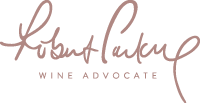 "The 2016 De Fieuzal, which has enjoyed the consultancy services of Hubert de Boüard for a few years now, was uncharacteristically subdued on the nose when I encountered it on three occasions. The palate has more to say, bolstered by rigid and slightly chalky tannin that lend this Pessac-Léognan an undercurrent of energy. I cannot ever remember a more taut Château de Fieuzal than this 2016. There is freshness here, but at least at this prenatal stage, it is unwilling to dole out enjoyment. I hope that there is more charm to discern once it is bottled. At the moment, my preference would lie with the previous vintage."
90-92/100 Punkte - Trinkreife: 2021 - 2040

"A wine with depth and structure that's defined by blackberry, blueberry and chocolate character. Full body, chewy tannins and a juicy finish. Shows potential."
92-93/100 Punkte

"Quite ripe, with warm plum and fig notes melding with singed alder and bay accents. Shows a mineral edge. There's lots of flesh here, but has cut on the finish."
91-94/100 Punkte

"The 2016 de Fieuzal is a powerful, plush wine endowed with explosive energy and fabulous balance. Exotic, ripe and inviting, it demands attention. Waves of dark-toned fruit, chocolate, spice and new leather build into the exotic, plush finish. Terrific."
90-93/100 Punkte

"This wine is packed with black currant fruit. It is warm, ripe and balanced by fine acidity. The structure will allow the wine to age well, with rich berry flavors and crispness in harmony."
93-95/100 Punkte

"Rich blackberry-compote nose. Fresh finish and some real energy here. But it's pretty sinewy on the end. Not a standout. Too angular. "
16.5/20 Punkte - Trinkreife: 2024 - 2038

"Deep rose-violet colour, showing how easily anthocyanins were extracted this year. This is a lovely rich, well extracted, intense wine of succulent black cherry and damson fruits coupled with cigar box scents. It has this stunning balance and 'essence of Bordeaux' spirit that Pessac delivers so well in its best vintages."
93/100 Punkte - Trinkreife: 2025 - 2040

"Tiefdunkles Rubingranat, opaker Kern, dezente Randaufhellung, zart nach Vanille, dunkle Beerenfrucht, etwas Nougat, attraktives Bukett. Mittlerer Körper, rotbeerige Nuancen, zart blättrige Würze, etwas raue Tannine, trocknet etwas aus."
88-90/100 Punkte
Hersteller
Château De Fieuzal, 124 Avenue de Mont de Marsan, F-33850 Léognan
Anbaugebiet
Graves (Frankreich)
Alkoholgehalt
Der endgültige Alkoholgehalt steht noch nicht fest.
Allergiker-Info
Dieser Wein kann Sulfite enthalten!
Literpreis
61,87 EUR / Liter
Wein
Château De Fieuzal Rouge
Produzent
Cru Classé Graves
Rene Gabriel
keine Bewertung
Neil Martin
keine Bewertung