Le Petit Cheval 2. Wein von Cheval Blanc 2016 (1 Flasche 0,750 Liter)
Preis
178,50 €
*
1 Flasche á 178,50 EUR (238,00 EUR / Liter)
Versand
Kostenloser Versand



"(62% Merlot, 38% Cabernet Franc, 7% der Produktion ist im Zweitwein) Samtenes, fruchtiges, duftiges Bouquet, Erdbeeren, Heidelbeeren, Mocca, Red Currant, Vanille, Pralinen. Seidener, feingliedriger Gaumen mit guter Frucht, samtener Struktur, feinem Tannin, kräftiger Aromatik, langer, frischer Abgang." – André Kunz
17/20 Punkte - Trinkreife: 2022 - 2034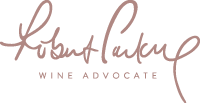 "The 2016 Le Petit Cheval is a blend of 62% Merlot and 38% Cabernet Franc from three parcels, representing 7% of the total production. Matured in 60% new oak, it has an attractive bouquet with raspberry preserve, pressed flowers and a touch of orange rind. The palate is medium-bodied with fine delineation and poise, a fine prickle of acidity, maybe a tad tight having just been wrenched from barrel but with fine salinity on the finish. Be advised to give this three or four years in bottle just to smooth out that slight rigidity on the finish."
90-92/100 Punkte - Trinkreife: 2021 - 2035

"The 2016 Petit Cheval is gorgeous. Translucent, expressive and finely-knit, the 2016 captures the gracious side of the estate and vintage beautifully. The 2016 tilts heavily to Merlot in the blend, but it is the brighness of the Franc that drives the wine. In 2016, the Petit Cheval is a wine of precision and freshness above all else."
90-93/100 Punkte

"There's not much of Cheval Blanc's second wine this year (7% of total production), because the majority went into the top wine. Packed with fruit, fine acidity and gentle tannins, the Merlot-Cabernet Franc blend will develop quickly."
92-94/100 Punkte

"Back after 2015 when none was made. 16% bulk was produced from a young plot, 7% went into Petit Cheval and the rest into the grand vin. 11,000 bottles of this. 62% Merlot and 38% Cabernet Franc, from three plots.Light nose. Good savour and a little inkiness. Very far from a grand vin but a pretty blend. Racy. Pierre-Olivier Clouet sees Italian structure in this. Just a little skinny on the end."
16.5/20 Punkte - Trinkreife: 2021 - 2030

"Petit Cheval is back in 2016 after a year's absence, but at just 7% of overall production, compared to 77% grand vin and 16% sold off. The water regulation was more challenging this year for the youngest vines, and although none of these stopped production they did slow down. This is a sappy, fragrant and well sculpted Petit Cheval that doesn't have quite the depth of vintages like 2010 but is a serious wine of very good quality. Alcohol levels are not as pronounced as some other wines because the team here are always aim to pick relatively early, when the grapes are still fresh. This has the lowest pH for many years on the other hand, shown in the sculpted lift on the finish. The blend is 49% Cabernet Franc, 47% Merlot and 4% Cabernet Sauvignon aged in 50% new oak. 72 IPT, 3.67pH."
92/100 Punkte - Trinkreife: 2025 - 2040

"Dunkles Rubingranat, violette Reflexe, zarte Randaufhellung, feine dunkle Beerenfrucht, schwarze Kirschen, zarte Gewürzanklänge, Orangen. Straff, reife rote Beerenfrucht, sehr gut integrierte Tannine, lebendige Säurestruktur, feiner Schokotouch im Abgang, mineralischer Nachhall, rote Kirschen im Abgang."
93-95/100 Punkte
Hersteller
Château Cheval Blanc, F-33330 Saint-Émilion
Anbaugebiet
Saint Emilion (Frankreich)
Alkoholgehalt
Der endgültige Alkoholgehalt steht noch nicht fest.
Allergiker-Info
Dieser Wein kann Sulfite enthalten!
Literpreis
238,00 EUR / Liter
Produzent
2. Wein von Cheval Blanc
Rene Gabriel
keine Bewertung
Wine Spectator
keine Bewertung
Neil Martin
keine Bewertung
James Suckling
keine Bewertung