Domaine de Chevalier Blanc Cru classé Graves 2016 (1 Flasche 0,750 Liter)
Preis
102,60 €
*
1 Flasche á 102,60 EUR (136,80 EUR / Liter)



"Frisches, kräftiges, fein grasiges Bouquet, Zitronencreme, grüne Kräuter, grüne Oliven, Minze, Grapefruit. Eleganter, voller, frischer Gaumen mit kräftiger, feiner Frucht, sehr gut eingebundener Säure, guter Aromatik, langer, feiner Abgang." – André Kunz
18/20 Punkte - Trinkreife: 2022 - 2036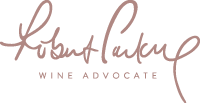 "The Domaine de Chevalier 2016 Blanc has a somewhat delicate, nuanced bouquet this year, one that demanded gentle coaxing from the glass. It reveals delineated aromas of green apple, gooseberry and kiwi fruit, flintiness tucked just behind. The palate is well balanced and slightly Burgundy-like on the entry (strangely, not unlike a Nuits-Saint-Georges Blanc!). It opens nicely in the glass but never looses its head. The palate is well balanced with crisp acidity and fine delineation, with pretty lemongrass and shaved ginger notes judiciously sprinkled over the finish. It is a Domaine de Chevalier Blanc that I would be inclined to consume in its youth rather than cellar, but hey, you never know the longevity of these wines; they can always surprise you."
90-92/100 Punkte - Trinkreife: 2019 - 2029

"A white with sliced apple, pear and lemon character. Medium to full body, layered and so long. Tight and exciting. So salty and minerally. Structured. Phenolic intensity and all wound up. What a white!"
96-97/100 Punkte

"Domaine de Chevalier's 2016 Blanc is unusually soft and silky, words I can't believe I'm writing about a young vintage of this reference-point white. Creamy, ample and inviting, the 2016 should drink well pretty much right out of the gate. These wines have a track record of aging for decades; I imagine the 2016 might have a slightly shorter life than other recent vintages, but not by much. The only thing missing is the delineation and explosive energy that, in the best vintages, makes the Blanc one of the world's most distinctive and pedigreed whites."
89-92/100 Punkte

"Rich and smooth, this is an impressively structured and concentrated wine. It has pleasant freshness and a crisp lemon flavor, but that is just a small part of this intensely ripe wine. It should last for many years."
95-97/100 Punkte

"This is clearly one of the more impressive whites on display here. They have teased out a sense of verticality, and you can feel the walls and scrape the flesh of the citrus. If it wasn't for the heights that we know Domaine de Chevalier can ascend to, you would be sighing over the structure of this wine. White peach and rich pear are seasoned with beautiful spicing, but it just lacks the grip and drama of the best vintages."
94/100 Punkte - Trinkreife: 2019 - 2035

"Helles Gelbgrün, Silberreflexe, zarte gelbe Tropenfruchtanklänge, ein Hauch von Orangenzesten, Nuancen von Grapefruit. Kompakt, straffe Textur, zarter Holzkuss, reife Steinobstnote, elegant und anhaltend, gutes Reifepotenzial."
92-94/100 Punkte
Hersteller
Domaine de Chevalier, 102 Chemin de Mignoy, F-33850 Léognan
Anbaugebiet
Graves (Frankreich)
Alkoholgehalt
Der endgültige Alkoholgehalt steht noch nicht fest.
Allergiker-Info
Dieser Wein kann Sulfite enthalten!
Literpreis
136,80 EUR / Liter
Wein
Domaine de Chevalier Blanc
Produzent
Cru classé Graves
Rene Gabriel
keine Bewertung
Wine Spectator
keine Bewertung
Neil Martin
keine Bewertung