Château Troplong Mondot Grand Cru classé St. Emilion 2016 (1 Flasche 0,750 Liter)
Preis
151,70 €
*
1 Flasche á 151,70 EUR (202,27 EUR / Liter)
Versand
Kostenloser Versand



"Konzentriertes, üppiges, süsses Bouquet, Kirschenkompott, Schokolade, Caramel. Kräftiger, breiter Gaumen mit molliger, süsser Frucht, bulliger Struktur, viel sandigem Tannin, üppiger, trockener Abgang. Kann noch zulegen." – André Kunz
17/20 Punkte - Trinkreife: 2024 - 2034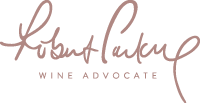 "The 2016 Troplong-Mondot is a blend of 89% Merlot, 9% Cabernet Sauvignon and 2% Cabernet Franc cropped at 48 hectoliters per hectare between 3-27 October, matured in 77% new oak. It has a decadent bouquet that seems to carry more alcohol than its peers, very pure and floral and miraculously managing to maintain satisfying delineation. The palate is underpinned by enormous tannins! This is a massive Troplong Mondot that is very dense and sinewy, a bit of a "bruiser" in its infancy. It exerts a vice-like grip in the mouth with layers of fruit laced with black pepper on the prolonged finish. What's the Spinal Tap quote about turning everything up to eleven? This is a Saint Emilion that will either transform into a legend or will topple over by the sheer weight of the tannins, which is why I gave a slightly enlarged banded score. I'll be fascinated to re-taste this in bottle."
93-96/100 Punkte - Trinkreife: 2024 - 2045

"Tar and blackberries here on the palate with very polished tannins and dense, beautiful fruit. Tight and centered. Wow. Can it be better than the 2015? We will see."
96-97/100 Punkte

"Beautifully pure and expressive, with creamy-textured cassis, raspberry and boysenberry puree notes streaming through, gilded by a violet note and backed by refined minerality on the finish. There's a backdrop of alluring spice-infused toast, but the fruit takes center stage here."
94-97/100 Punkte

"The 2016 Troplong Mondot is one of the most intense, primary wines I tasted this year. At this early stage, the 2016 tastes like it was just drained from tank, as the flavors and textures are remarkably intense. The malos are not fully finished, which is quite normal here. Even so, the purity of the flavors is striking. Plush, sensual and inviting, the 2016 is shaping up to be a jewel of a wine. Super-ripe dark purplish fruit, chocolate, new leather and spice overtones build into the huge, dramatic finish. As always, Troplong Mondot is one of the most flamboyant Saint-Émilions readers will come across. Macerations lasted between 21 and 35 days, with a portion of the wine vinified in 600-liter barrels. Jean-Philippe Fort is the consultant. Tasted three times."
94-97/100 Punkte

"In a style that this estate has made its own, this is a lush, superripe wine. There is a sense of high alcohol, although the fruit and the tannins are so generous that all is forgiven. An immensely rich wine, it should have a long cellaring future."
96-98/100 Punkte

"This is stunning. Troplong never has trouble conjuring up wonderfully rich fruit, but here it is plump and dense without being pumped up. The tannins are chewy rather than chalky, but the elegance of the vintage is unmistakable, and the rich chocolate flavours are dusted with mint. There is a very pretty salinity on the finish that lasts for minutes. I had a fascinating visit here at the start of the week, and retasted several times as this is a wine that I sometimes have trouble understanding. My main takeout is that the majority of the richness here is found naturally in the terroir - limestone on the plateau but with cool clay over the top, which explains why they are such late harvesters. But there are always winemaking and viticultural choices coming into play in any wine, and here there are adjustments being made to bring out a more finely wrought version of what is always a high impact and successful wine. Yields are higher this year, up at 48hl/ha, which helps, as does the style of the vintage and quieter extraction in the cellar, but Troplong remains true to itself. 90% Merlot, 8% Cabernet Sauvignon and 2% Cabernet Franc."
95/100 Punkte - Trinkreife: 2027 - 2050

"Tiefdunkles Rubingranat, fester Kern, violette Reflexe, zarte Randaufhellung, verhalten, feine Gewürzanklänge nach Kardamom und Nelken, Brombeerkonfit und schwarze Kirschen unterlegt. Komplex, saftig und kraftvoll, extraktsüße Textur, integrierte, tragende Tannine, mineralisch und lang, schokoladiger Nachhall, sicheres Reifepotenzial."
97-99/100 Punkte
Hersteller
Château Troplong, Mondot, F-33330 Saint-Émilion
Anbaugebiet
Saint Emilion (Frankreich)
Alkoholgehalt
Der endgültige Alkoholgehalt steht noch nicht fest.
Allergiker-Info
Dieser Wein kann Sulfite enthalten!
Literpreis
202,27 EUR / Liter
Wein
Château Troplong Mondot
Produzent
Grand Cru classé St. Emilion
Rene Gabriel
keine Bewertung
Neil Martin
keine Bewertung