Château Cantenac Brown 3. Cru Classé Margaux 2016 (1 Flasche 0,750 Liter)
Preis
58,00 €
*
1 Flasche á 58,00 EUR (77,33 EUR / Liter)



"Florales, seidenes Bouquet, rote und blaue Beeren, Holz, Rauch. Kerniger, mittelkräftiger Gaumen mit sandigem Tannin, mittlerer Frucht, guter Aromatik, herber Abgang. Kann noch zulegen." – André Kunz
16/20 Punkte - Trinkreife: 2022 - 2032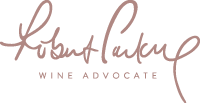 "The 2016 Cantenac Brown comes from a Margaux estate that has upped its game in recent years. It has an intense bouquet with floral aromas filtering through the black cherries, cassis and boysenberry notes, in an odd way almost Saint-Emilion in style. The palate is medium-bodied with supple tannin. Silky smooth with very well-judged acidity, there is a sorbet-like freshness imbued into this Margaux and it just glides across the palate towards the quite sensual finish. This is certainly equal to the impressive 2015 Cantenac Brown."
92-94/100 Punkte - Trinkreife: 2022 - 2045

"A young red with lovely density and richness defined by currant and light coffee-bean character. Medium to full body and lightly chewy tannins. Lots here in the glass."
93-94/100 Punkte

"Focused, with a light brambly frame around the juicy plum and blackberry fruit. Fresh bay and singed juniper notes line the finish. Nicely integrated and showing solid range. Well done."
91-94/100 Punkte

"The 2016 Cantenac Brown is a powerful, intense wine, but it also comes across as a bit monolithic. There is plenty of depth to the inky red cherry, raspberry jam and spice notes. The tannins are present, but they are nearly buried by the sheer intensity of the fruit. Today, the 2016 comes across as very raw and fruit-driven. It will be interesting to see how things develop."
89-92/100 Punkte

"Yes, this is firmly tannic and densely structured, but it's also a ripe wine, packed with fruit. The acidity is classic for this vintage, giving the wine excellent aging potential."
94-96/100 Punkte

"Dark crimson. Relatively high VA. Thick and sweet but with a green edge. Not the most generous nor the ripest Margaux. Falls away pretty suddenly on the palate. An attempt at glamour certainly."
16+/20 Punkte - Trinkreife: 2025 - 2040

"This is an elegant and beautifully balanced wine with plush damson aromatics and a punch of fruit that is totally captivating. The soft but extensive tannins of 2016 are fully on display, lush and well-worked. There is some charcoal and liquorice sitting underneath, with the wet stone minerality that always elevates a wine up to the next level. Very good."
94/100 Punkte - Trinkreife: 2027 - 2050

"Tiefdunkles Rubingranat, opaker Kern, dezente Randaufhellung, attraktives schwarzes Waldbeerkonfit, feine Edelholzwürze, balsamischer Touch, kandierte Orangenzesten. Komplex, saftige Herzkirschen, integrierte Tannine, elegant und extraktsüß, frisch strukturiert, bleibt lange haften, sicheres Reifepotenzial."
94-96/100 Punkte
Hersteller
Château Cantenac Brown, Lieu-dit Margaux, F-33460 Cantenac
Anbaugebiet
Margaux (Frankreich)
Alkoholgehalt
Der endgültige Alkoholgehalt steht noch nicht fest.
Allergiker-Info
Dieser Wein kann Sulfite enthalten!
Literpreis
77,33 EUR / Liter
Wein
Château Cantenac Brown
Produzent
3. Cru Classé Margaux
Rene Gabriel
keine Bewertung
Neil Martin
keine Bewertung