Seleccion Especial Abadia Retuerta 2013 (1 Flasche 12,000 Liter)
Preis
489,00 €
*
1 Flasche á 489,00 EUR (40,75 EUR / Liter)
Versand
Kostenloser Versand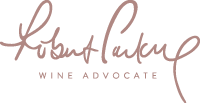 "Moving to the reds, the 2011 Seleccion Especial is a blend of Tempranillo with Cabernet Sauvignon and Syrah, bottled after 16 months maturation in oak. 2011 was a good vintage for all varieties and basically for all their different vineyards, which range from 740 (Negralada the lowest) to 820 (Valdebellon, the highest) meters altitude and produced a very balanced blend, with clean aromas, good harmony and integration of the oak. The palate is medium to full-bodied, with a lush texture, ripe and round, big-sized but balanced as all varieties ripened homogeneously. 460,000 bottles produced. Drink now-2018. Abadia Retuerta is located in Sardon de Duero, a winery created in the mid-1990s with the help of Bordeaux vigneron Pascal Delbeck and owned by the Swiss pharmaceutical company Novartis. The vineyards were planted after a detailed study of the soils between 1991 and 1994 just outside the boundaries of Ribera del Duero (in fact, part of their vineyards are within the appellation's limits), with the first wines, Vinos de la Tierra de Castilla y Leon, being releases from the 1995-1996 harvest. The resident winemaker is Angel Anocibar, with whom I met one morning in their Madrid offices to taste the latest releases. We tasted 2010 and 2011, two vintages they consider to be very good but with slightly different character. Anocibar considers 2011 an almost perfect vintage, with perfect conditions throughout the cycle, with just a little bit of heat at the end, the last week or so. The wines are 15% alcohol and full of polyphenols, big wines that needed gentle vinification. 2010 was also warm and ripe but the average temperatures were achieved by a couple of warm months at the end of the cycle, which was a little behind until June. They usually harvest earlier than the rest and look for freshness in their wines. There is quite a change with the 2009 vintage, because when they do less maceration - especially in the end, as alcohol extracts the harsh tannins - and the wines are fresher and more drinkable, offering prime harmony in the palate as well as freshness and drinkability."
92/100 Punkte - Trinkreife 2014-2018
Hersteller
Abadia Retuerta, N-122 Km 332, E-47340 Valladolid
Anbaugebiet
Castilla Leon (Spanien)
Allergiker-Info
Dieser Wein kann Sulfite enthalten!
Literpreis
40,75 EUR / Liter
Produzent
Abadia Retuerta
Rene Gabriel
keine Bewertung
Neil Martin
keine Bewertung
James Suckling
keine Bewertung
Antonio Galloni
keine Bewertung