Brunello di Montalcino Neri 2011 (1 Flasche 0,750 Liter)
Preis
48,95 €
*
1 Flasche á 48,95 EUR (65,27 EUR / Liter)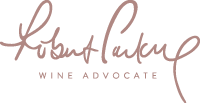 "Giacomo Neri has produced a very approachable wine in this warm vintage. The 2011 Brunello di Montalcino is plump and juicy with loads of dark fruit and mild spice at the back. It doesn't have the depth or complexity of the gorgeous 2010 vintage, but the wine does a very good job presenting the main traits you look for in Brunello. The fruit is lively and the acidity gives the wine a sense of buoyancy and brightness. The tannins are very well integrated. It doesn't reach Brunello greatness, but it is a good Brunello. This is one of the tastings I had most been looking forward to all year. Giacomo Neri and his son Giovanni produced one of my favorite wines in 2015 (the 100 point Brunello di Montalcino Tenuta Nuova). In addition to the wines reviewed here, I had the opportunity to organize the most complete vertical of Cerretalto (1981-2010) ever in the history of that single vineyard wine. It was also the last vertical to be staged at Casanova di Neri, because four of the vintages in that collection are now gone forever from the winery library. Because I don't want to distract from these new releases, I will publish my Cerretalto vertical after this Brunello report comes out. In the meantime, I spent a lot of time studying Casanova di Neri's current releases. The 2010 Brunello di Montalcino Cerretalto is a perfect wine save for the fact that I liked the 2010 Brunello di Montalcino Tenuta Nuova just a tiny fraction of a micro percentage more. I tasted both wines together blind in every configuration I could think of and went through six bottles to be extra sure of my findings. I tasted them both immediately after opening the bottles and then at different intervals up to 24 hours later. The 2010 Cerretalto is arguably a more complete and a deeper wine, but it also feels slightly more propped up by that extra year of cellar aging and more pronounced oak spice. I loved the free and unhinged nature of Tenuta Nuova that exudes its true Sangiovese personality. Cerretalto, on the other hand, excels in terms of intensity, quality and winemaking, but it doesn't reflect the territory of Montalcino, to my mind, as faithfully as Tenuta Nuova. If the Montalcino signature is less important to you, you may well prefer Cerretalto. Either way, you can't go wrong with anything Casanova di Neri has produced in the exceptional 2010 vintage."
92/100 Punkte - Trinkreife 2017-2026
Hersteller
Casanova di Neri, Traversa dei Monti, I-53024 Montalcino
Anbaugebiet
Toskana (Italien)
Allergiker-Info
Dieser Wein kann Sulfite enthalten!
Literpreis
65,27 EUR / Liter
Wein
Brunello di Montalcino
Rene Gabriel
keine Bewertung
Wine Spectator
keine Bewertung
Neil Martin
keine Bewertung
James Suckling
keine Bewertung
Antonio Galloni
keine Bewertung