Villa de Corullon Descendientes de J. Palacios 2012 (6 Flaschen 0,750 Liter)
Preis
243,00 €
*
6 Flaschen á 40,50 EUR (54,00 EUR / Liter)
Versand
Kostenloser Versand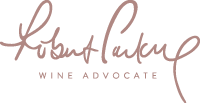 "As they are growing in vineyards in Moncerbal, the Corullón bottling has more and more Moncerbal, with its base from San Martín, a little from Fontelas and El Ferro. The 2012 Corullón is very fresh and aromatic, with citric aromas, very subtle, like an amplified version of Pétalos, more fragrant and fresh than Moncerbal, really open and accessible, changing by the minute, with faint notes of underbrush and captivating hints of bitter almonds and fennel. The palate is medium-bodied, very accessible, silky, with velvety tannins and good acidity. This is approachable now, but with it's balance, freshness and weight, it should age effortlessly and with class. I'm also tempted to say that this is the best Corullón to date. Some 18,000 bottle and some larger formats were produced. Descendientes de J. Palacios keep going from strength to strength with a superb collection of 2012s, one of the best vintages in recent history in El Bierzo. Even though all their reds are Mencía-based, the old vineyards contain a mixture of grapes -even some whites- that are used in the wines, as they add complexity and freshness. For Ricardo Pérez Palacios, 2012 and 2001 are his best vintages here, and I think 2012 is probably the best. All the wines are exceptional, but if I had to choose two it would be Corullón and Las Lamas (and Pétalos, of course!), both in their finest vintages. There are no wines in Bierzo like this ones...What I see here is really coherent, a life project with a clear filosophy, not just a collection of (great) wines; Ricardo lives in a biodynamical farm with the animals, they provide agriculture and biodynamic courses, make cheese (he hopes to get his own goats soon), bake bread, grow vegetables, they already produce and sell fruit juices... He's trying to close the circle and use everything from the farm, with some more products slowly coming to the shelves, they are going to start producing 'orujo' (the local name for grappa)... single vineyard 'orujo' even ! Stay tuned!"
95/100 Trinkreife: 2015-2022
Hersteller
Descendientes de J.PALACIOS, Calle Peña Picón, 22A, 24500 Villafranca del Bierzo, León,
Anbaugebiet
Bierzo (Spanien)
Allergiker-Info
Dieser Wein kann Sulfite enthalten!
Literpreis
54,00 EUR / Liter
Produzent
Descendientes de J. Palacios
Rene Gabriel
keine Bewertung
Wine Spectator
keine Bewertung
Neil Martin
keine Bewertung
James Suckling
keine Bewertung
Antonio Galloni
keine Bewertung