Seleccion Especial Abadia Retuerta 2014 (1 Flasche 1,500 Liter)
Preis
52,00 €
*
1 Flasche á 52,00 EUR (34,67 EUR / Liter)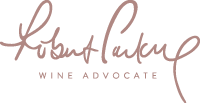 "The entry-level red and largest volume of Abadía Retuerta, the 2012 Selección Especial, is nothing like the initial oaky versions of it you might remember. This is produced as a blend of Tempranillo with 15% Cabernet Sauvignon and 10% Syrah from the 54 separate plots that they have identified in their 180 hectares of vineyards. This 2012 matured in French (60%) and American (40%) oak barrels for 14 months, a slightly shorter time than in previous vintages. The casks were one third new, one third second use and one third third use. This is the wine that has improved the most, and it's now a fine, elegant wine with restrained power, true to the place where it's born and the vintage when the grapes are harvested. This is the highly recommended wine from the winery. All grapes ripened properly in 2012 and the Cabernet feels very integrated; there are some spicy aromas intermixed with the wild berry aromas, developing some balsamic undertones, licorice and a little bit of toast. It is very subtle and nicely compact. The texture is very fine with dusty tannins, good acidity and freshness. It is long, balanced and supple, with power and elegance. The wine is approachable now and with stuffing to age. It is a great value and highly recommended. The 1,250 barrels filled 350,000 bottles, 11,290 magnums and 300 double magnums, so the wine should be readily available. Abadía Retuerta belongs to the chemical multinational Novartis. Located just outside the limits of the Ribera del Duero appellation, they have 180 hectares of vineyards planted between 1991 and 1994 in the village of Sardón de Duero, where the hidden radar almost guarantees a speeding ticket to any foreign wine lover (read non-local rather) driving through the N-122 road that connects some of the most renowned names of the Duero wine. 2012 is a very good vintage here, combining the elegance of 2010 and the power of 2009. These are modern, concentrated wines in search of more elegance and better integration of the wood, as the vineyards mature and there is more wine in the bottle and less oak."
93/100 Trinkreife: 2015-2020
Hersteller
Abadia Retuerta, N-122 Km 332, E-47340 Valladolid
Anbaugebiet
Castilla Leon (Spanien)
Allergiker-Info
Dieser Wein kann Sulfite enthalten!
Literpreis
34,67 EUR / Liter
Produzent
Abadia Retuerta
Rene Gabriel
keine Bewertung
Wine Spectator
keine Bewertung
Neil Martin
keine Bewertung
James Suckling
keine Bewertung
Antonio Galloni
keine Bewertung