Pago Baldebellón Cabernet Sauvignon Abadia Retuerta 2012 (1 Flasche 0,750 Liter)
Preis
66,00 €
*
1 Flasche á 66,00 EUR (88,00 EUR / Liter)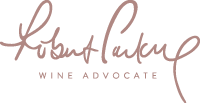 "Year after year among the best of Abadía Retuerta, the 2012 Pago Valdebellón is pure Cabernet Sauvignon, quite a rarity in the zone. The vineyard is located at 850 meters altitude with a south facing orientation on white, chalk-rich soils surrounded by pine tree forests. The standard treatment of the single vineyards includes malo in new French oak and 18 months élevage. The oak is nowhere to be found (in any of these single-vineyard reds really); there are minty aromas, hints of earth, blackberries and graphite. It is spicy and ripe, with nothing green either. The palate reveals the telltale, fine, Cabernet Sauvignon tannins, a subtle thread of acidity and an elegant, vibrant finish. This is a gentleman of a wine, with a clear French accent. 5,400 bottles and 340 magnums were produced. Abadía Retuerta belongs to the chemical multinational Novartis. Located just outside the limits of the Ribera del Duero appellation, they have 180 hectares of vineyards planted between 1991 and 1994 in the village of Sardón de Duero, where the hidden radar almost guarantees a speeding ticket to any foreign wine lover (read non-local rather) driving through the N-122 road that connects some of the most renowned names of the Duero wine. 2012 is a very good vintage here, combining the elegance of 2010 and the power of 2009. These are modern, concentrated wines in search of more elegance and better integration of the wood, as the vineyards mature and there is more wine in the bottle and less oak."
94/100 Trinkreife: 2015-2022
Hersteller
Abadia Retuerta, N-122 Km 332, E-47340 Valladolid
Anbaugebiet
Castilla Leon (Spanien)
Allergiker-Info
Dieser Wein kann Sulfite enthalten!
Literpreis
88,00 EUR / Liter
Wein
Pago Baldebellón Cabernet Sauvignon
Produzent
Abadia Retuerta
Rene Gabriel
keine Bewertung
Wine Spectator
keine Bewertung
Neil Martin
keine Bewertung
James Suckling
keine Bewertung
Antonio Galloni
keine Bewertung