PV Petit Verdot Abadia Retuerta 2012 (1 Flasche 0,750 Liter)
Angebot
108,00 €
*
1 Flasche á 120,00 EUR (144,00 EUR / Liter)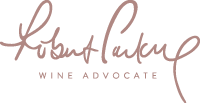 "The most expensive and exclusive in the lineup is the 2012 Petit Verdot, a rare varietal produced in a winery designed to work without pumps, fermented with natural yeast with malolactic and 18 months aging in new French barriques. Petit Verdot is not an easy grape, and it does not ripen properly every year, but it did in 2012. It does have the roasted, black fruit aromas, hints of graphite and peat, and black aromas commonly associated with the grape. The palate is full-bodied with glossy tannins, good volume and balancing acidity. It has stuffing, balance and acidity to improve in bottle. Six barrels produced wine to fill 1,500 bottles and a handful of magnums in June 2015. Abadía Retuerta belongs to the chemical multinational Novartis. Located just outside the limits of the Ribera del Duero appellation, they have 180 hectares of vineyards planted between 1991 and 1994 in the village of Sardón de Duero, where the hidden radar almost guarantees a speeding ticket to any foreign wine lover (read non-local rather) driving through the N-122 road that connects some of the most renowned names of the Duero wine. 2012 is a very good vintage here, combining the elegance of 2010 and the power of 2009. These are modern, concentrated wines in search of more elegance and better integration of the wood, as the vineyards mature and there is more wine in the bottle and less oak."
92/100 Trinkreife:2015-2022
Hersteller
Abadia Retuerta, N-122 Km 332, E-47340 Valladolid
Anbaugebiet
Castilla Leon (Spanien)
Allergiker-Info
Dieser Wein kann Sulfite enthalten!
Literpreis
144,00 EUR / Liter
Produzent
Abadia Retuerta
Rene Gabriel
keine Bewertung
Wine Spectator
keine Bewertung
Neil Martin
keine Bewertung
James Suckling
keine Bewertung
Antonio Galloni
keine Bewertung